Postcards were an easy and inexpensive way to keep in touch with family and friends in a time when there were few telephones and no internet. In the early 20th Century they were like Social Media, sharing bits of news and often short messages in between longer letters. They were written on postcards showing familiar scenes or with simple greetings. Vedia Eggleston's Postcard Book contained postcards from nearby places where friends and family lived. Other postcards from places further away are shared in another post.
Some from Home in Afton, Wyoming: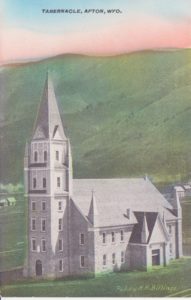 This is the Tabernacle of the Church of Jesus Christ of Latter-day Saints in Afton, Wyoming, Vedia's home town.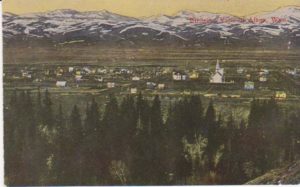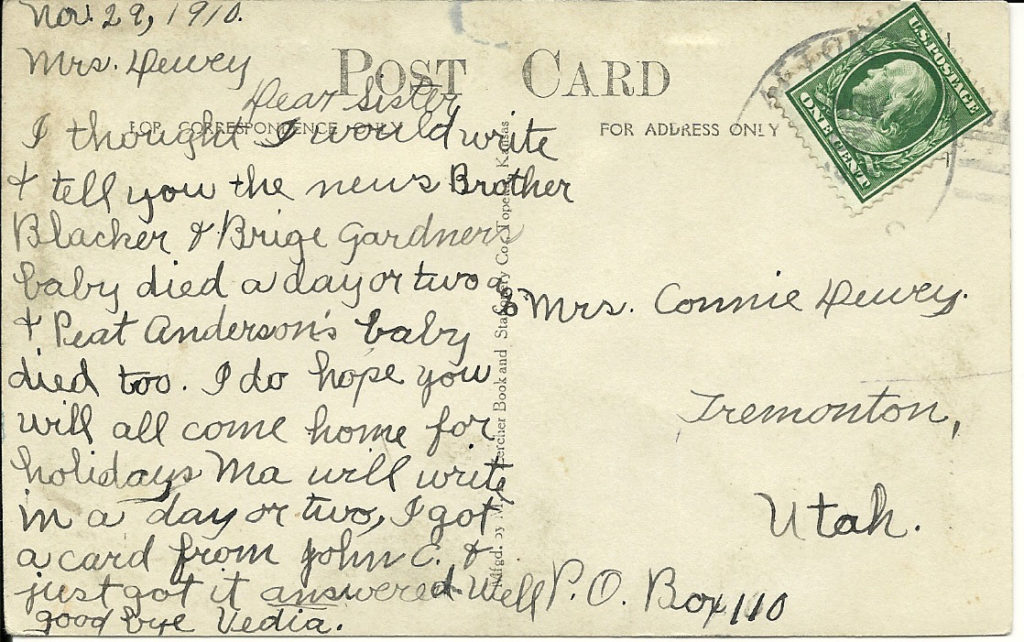 Vedia sent this card to her sister Connie Dewey who was living in Tremonton, Utah. On the front of the card, which appears to be the same photograph as the card above, Vedia indicated that this "bird's eye view of Afton" did not show their house. The message (above) includes news from home and her hopes that her sister would come home for the holidays.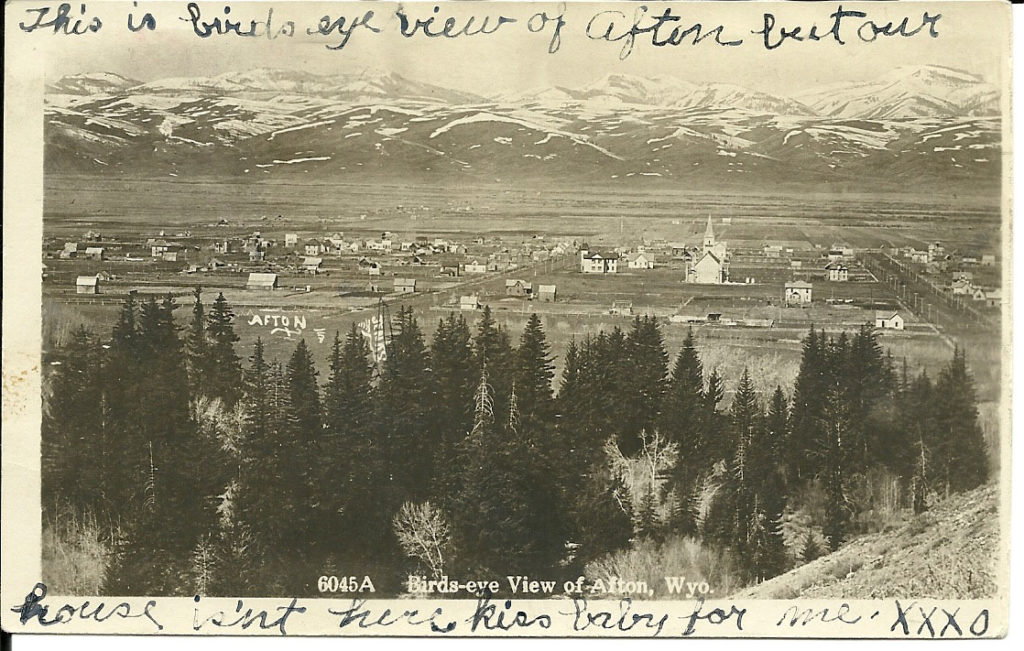 Postcards to and from places in Utah:
Connie sent this card from Tremonton to Vedia when she was in Salt Lake City in April 1909.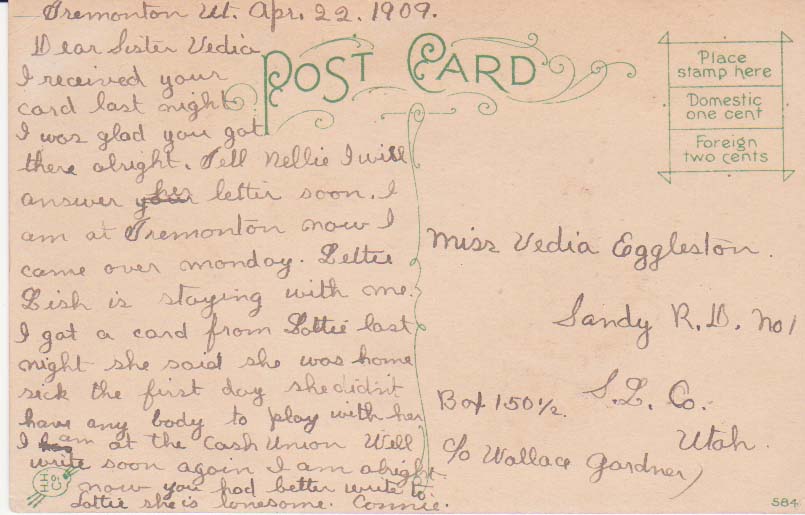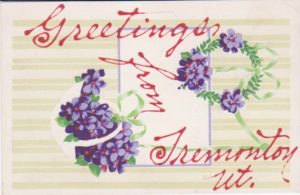 This card showing a photograph of the Wandemere Resort in Salt Lake City. It was mailed from Metropolis, Nevada to Vedia who was in Deweyville, Utah.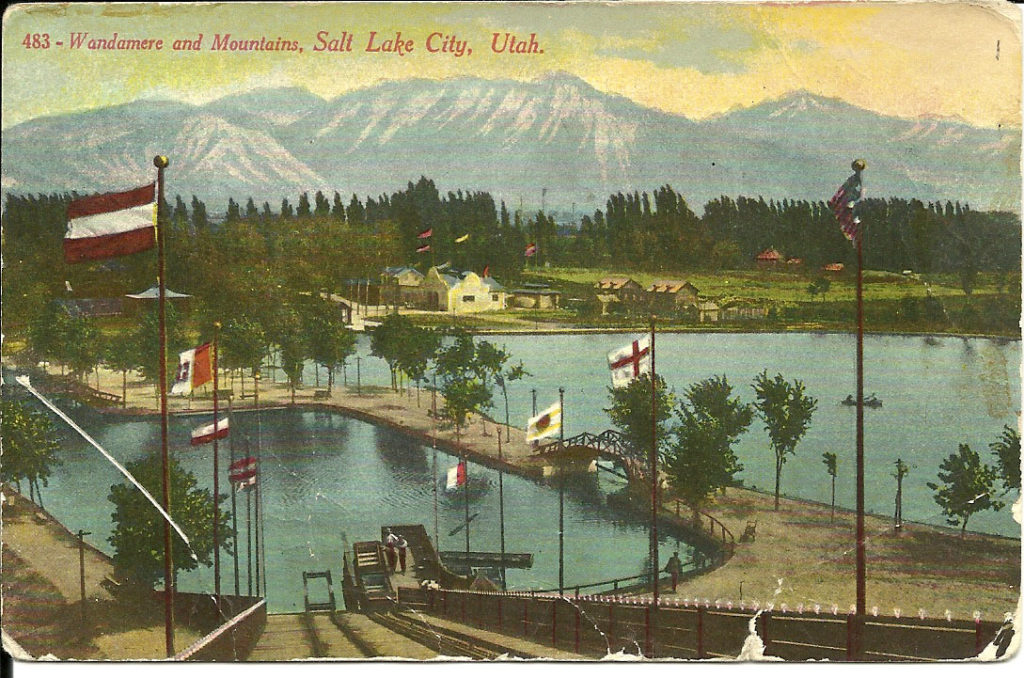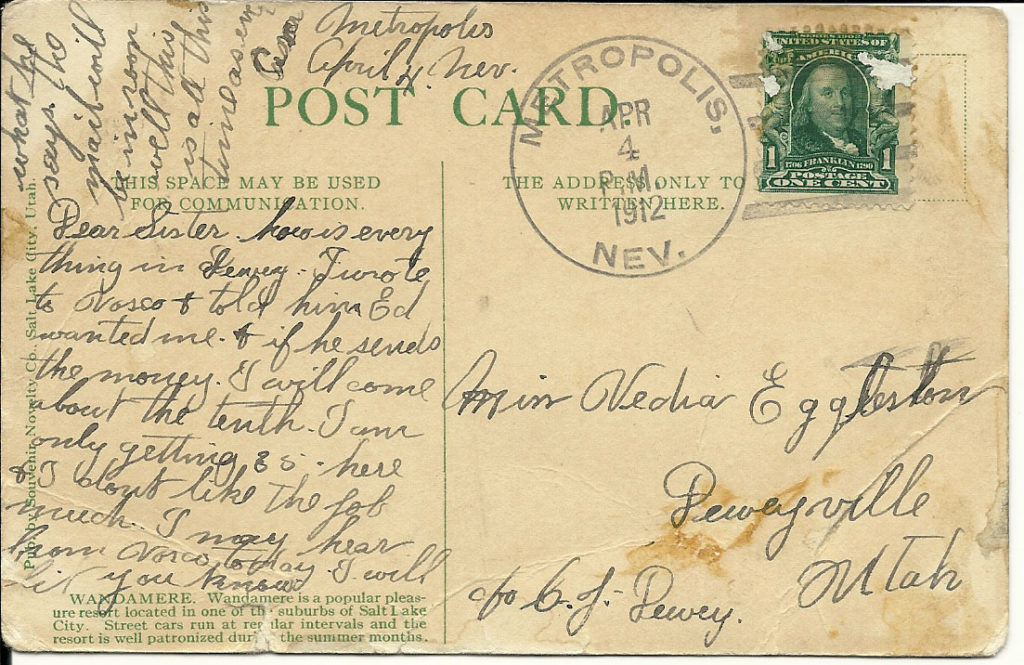 This card was sent to Vedia from a friend who had moved to Hooper, Utah. Hooper was and still is a rather small town. It appears from what is printed on the back that they had postcards printed by a company that did international cards.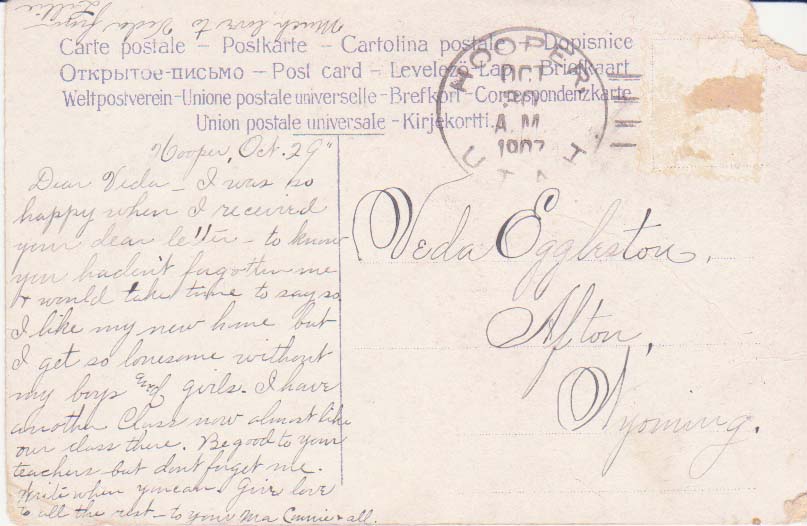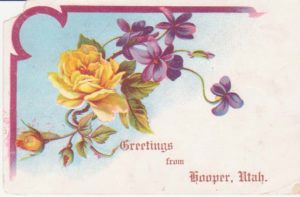 These cards show scenes from Ogden, Utah.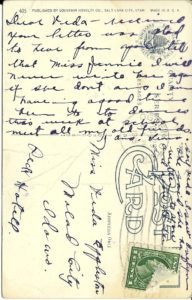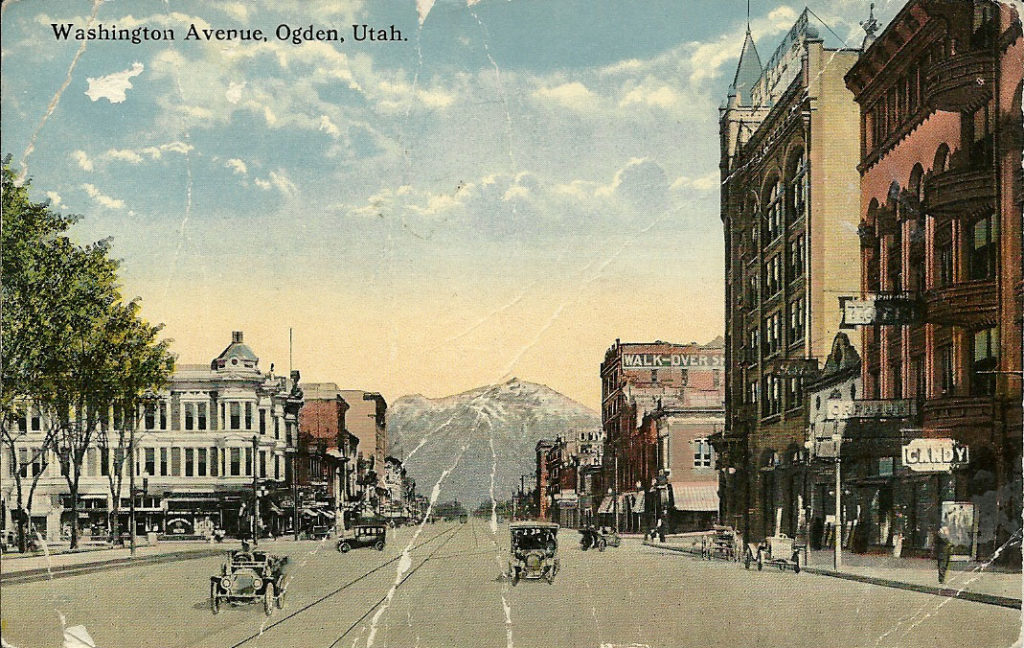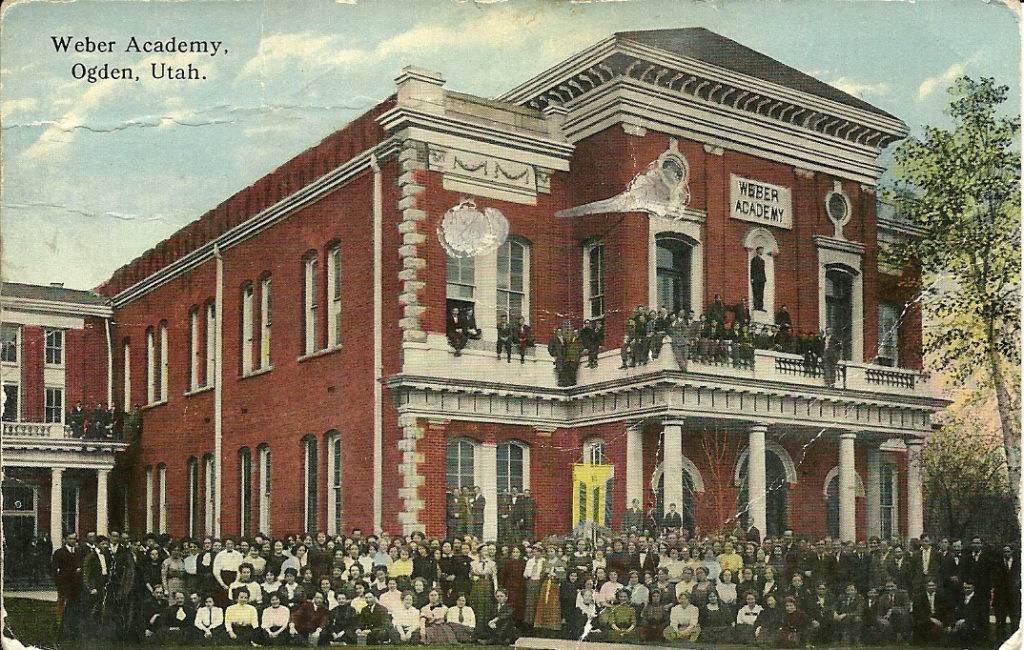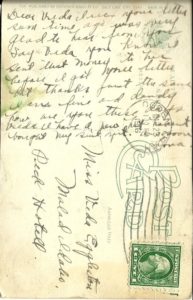 Postcards from Idaho
This card was postmarked from Malad, Idaho and sent to Afton, Wyoming. It has a photograph of the Post Office in Ogden, Utah.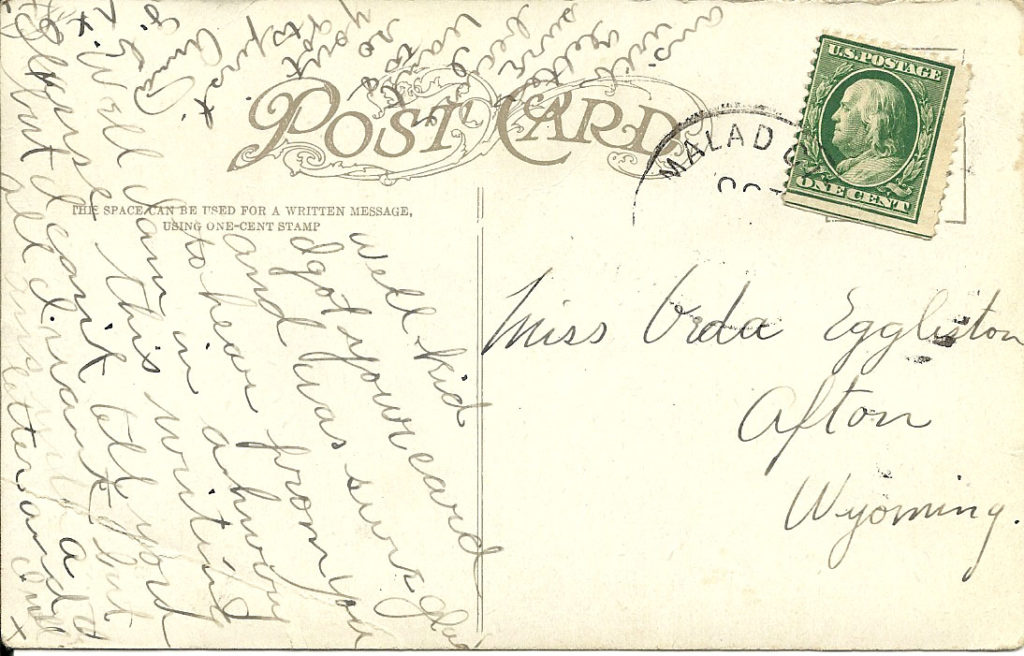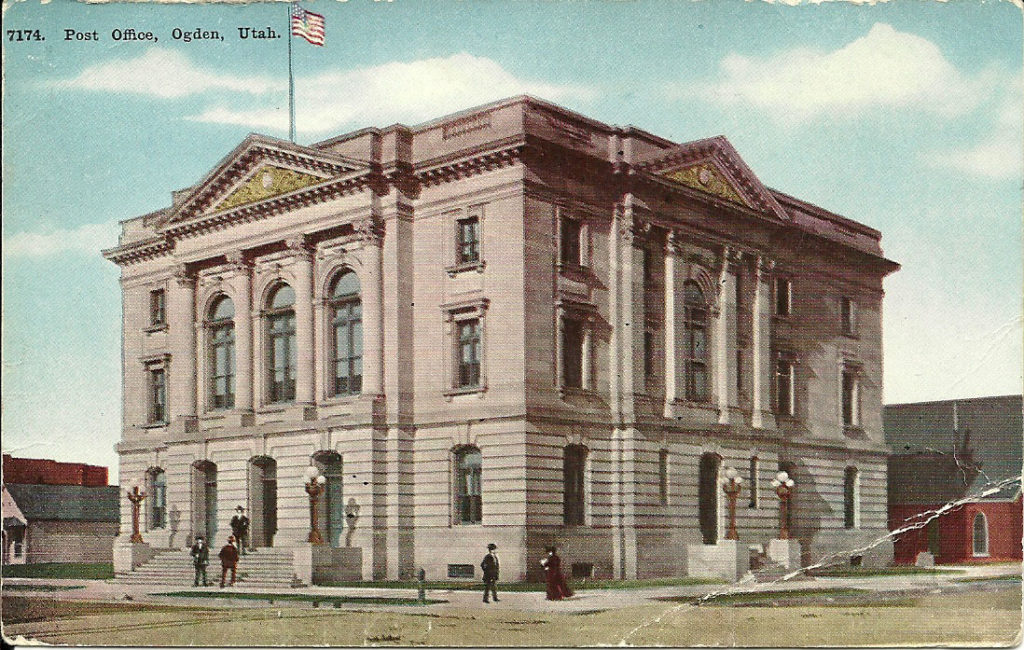 These cards were sent to Vedia who was in Deweyville, Utah by her sister Rae who was in Malad, Idaho. It is interesting that one has a photograph from San Francisco.