The Records of the First Baptist Church of Marcellus
The old church records that my father and I found at the Rose Hill/Thorn Hill Baptist Church on our visit in 2001, proved to be a wealth of information about our Eggleston family. The Articles of Faith and Covenant, along with church membership lists are in a previous post.
This post begins a discussion of specific entries in the record that pertain to members of our extended family. Because there are so many, I have divided them into four blog posts, in chronological order. This Part 1 covers entries from the beginning of the church in 1807 until 1811.
1807
The Church Record book began in 1807 and Eggleston family members were some of the first to be baptized into this church. Thomas Tanner was the husband of Phebe Eggleston, daughter of Samuel and Rebecca. After Phebe's death, he married her sister Karen. Joshua Covey was the husband of Rebecca's sister Karen/Coran Eggleston. Charles Richards was married to Betsey, probably daughter of Joseph Eggleston, Rebecca's brother. They were all baptized the same day, March 7 (possibly 27th) 1807.
On the same page and also baptized in March 1807 was John Eggleston. John and his wife Rachel lived near the other Egglestons in Marcellus. He is somewhat of a mystery, but likely was another son of Samuel and Rebecca.
Samuel Eggleston Jr. was baptized April 19, 1807, along with his brother Nathan. Samuel's wife Elizabeth was baptized on May 24th.




1808
In 1808, some family members began to have issues with the church. Joshua Covey was the first. In September 1807 brethren were sent to visit Brother Covey. Apparently after months of work with him, he was restored to fellowship April 22, 1808.

1809
1809 brought difficulties for Thomas Tanner. This appears to be the beginning of a time of reform because several church members were identified as having difficulties needing to be addressed.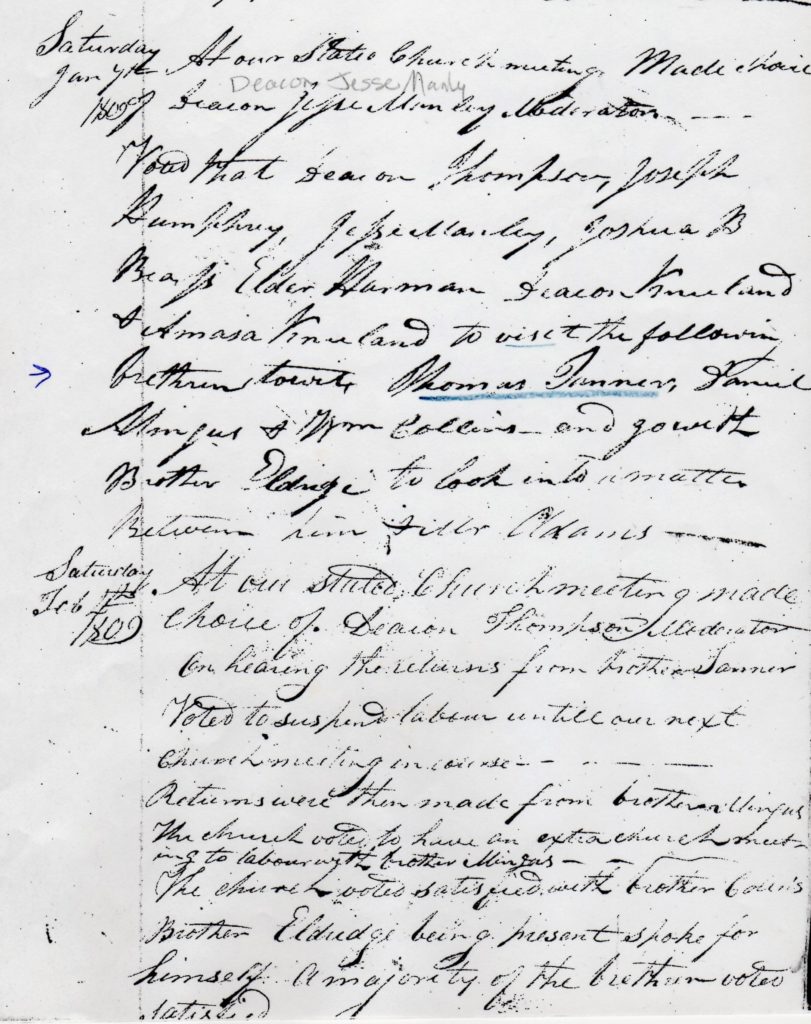 In spite of efforts by the brethren and being given an opportunity to "confess his wrongs," Thomas did not comply and the church voted to exclude him from membership. This was announced through a letter read in public the next Sunday at the school house.
There are no details in the record to indicate what "wrongs" Thomas needed to confess. It is interesting that his problems were originally called to the attention of the church along with several other men, which may indicate that it was a time the church felt a need to reform members. Thomas did not return to the church.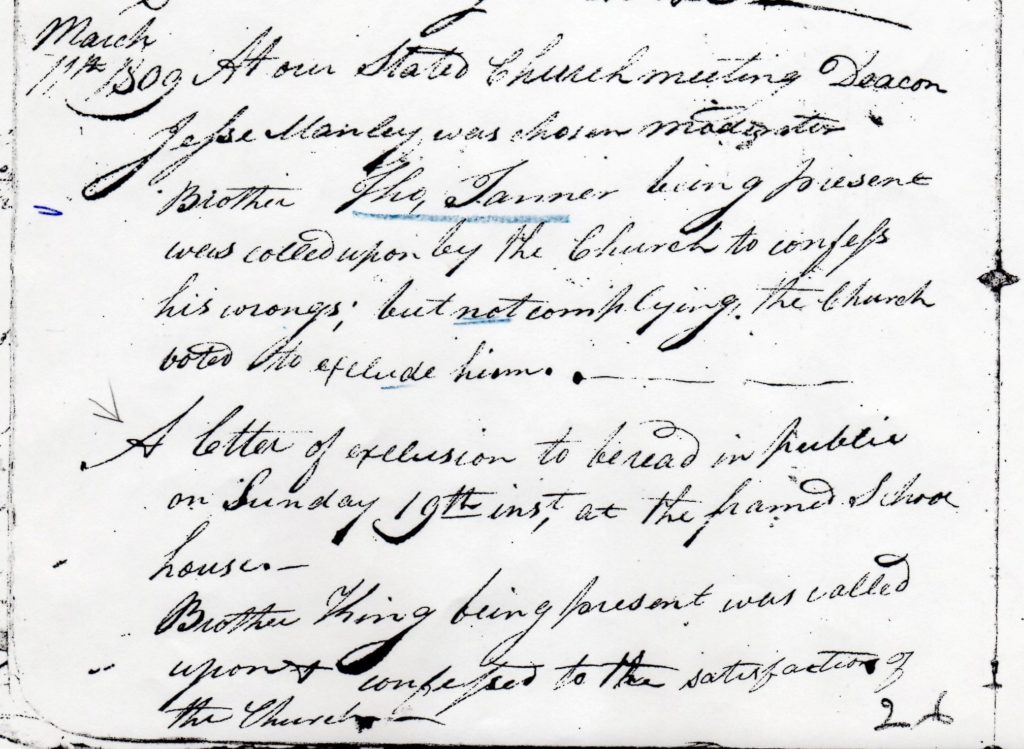 Later in 1809, Brother J. Eggleston, probably John, was cited. At the same November meeting, Charles Richards was excluded.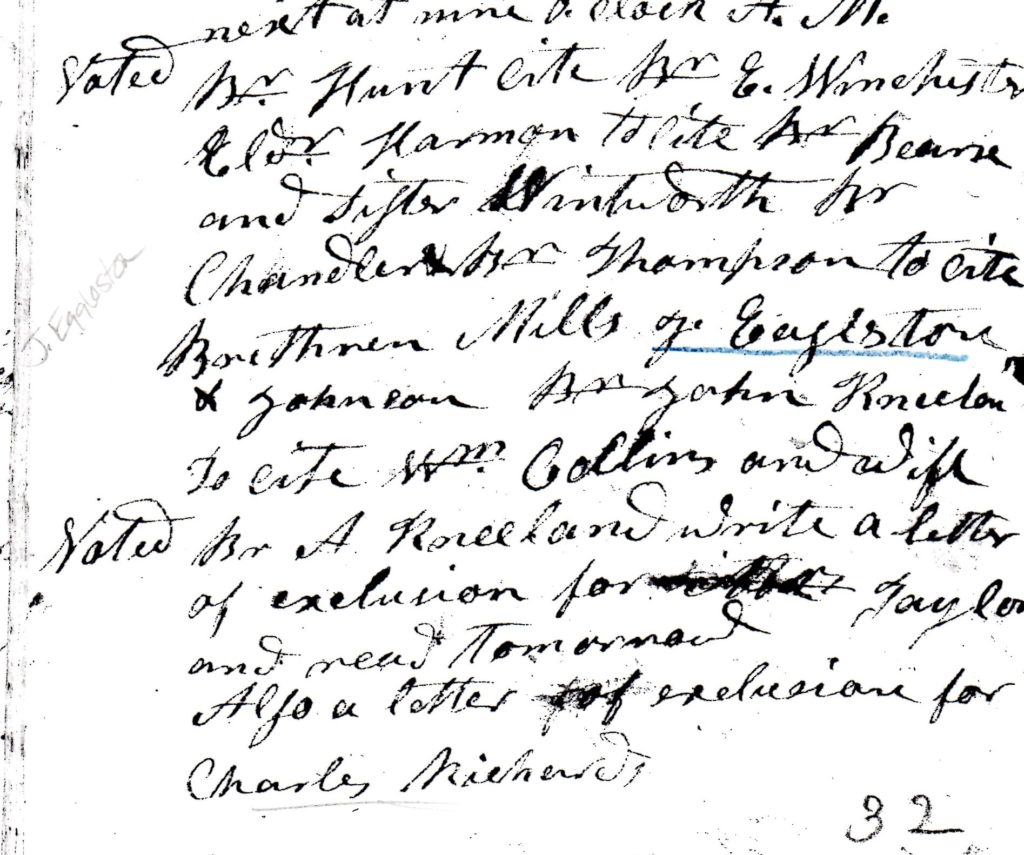 John Eggleston's difficulties were mentioned further in November 1809. Apparently the church member's efforts with him were successful. On the 6th (probably December) he confessed to their satisfaction.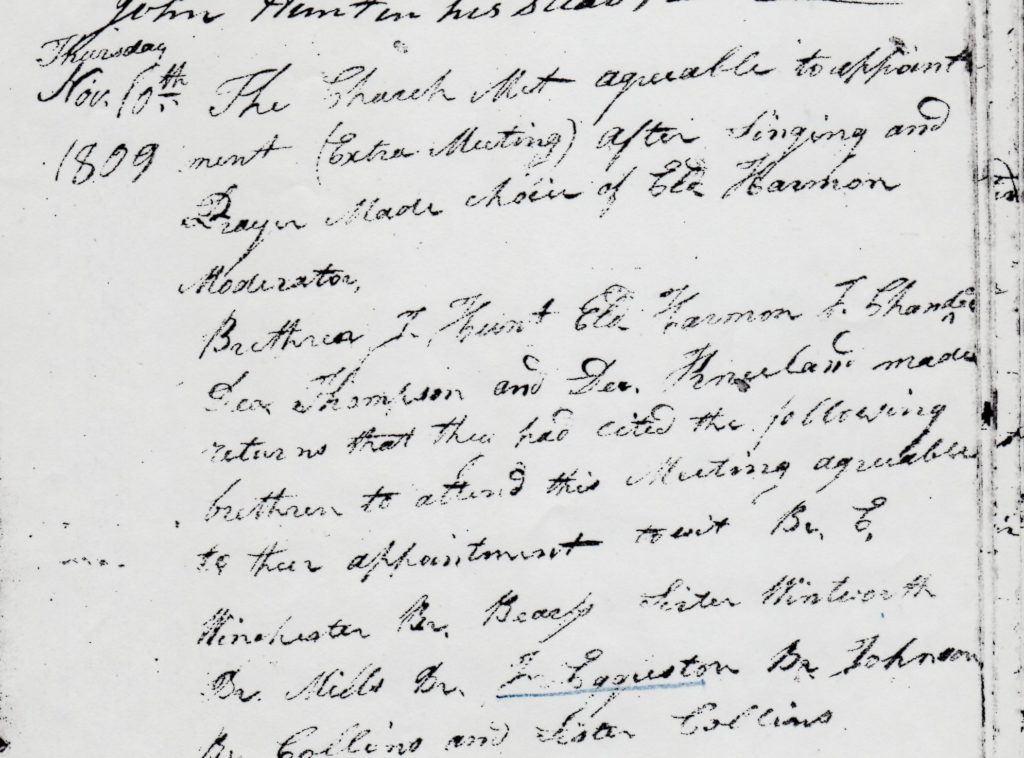 1811
Thomas Marsh, who later married Samuel Eggleston Jr.'s daughter Lucy, apparently moved back and forth across Skaneateles Lake, or at least transferred membership from the Marcellus Church to the Sempronius Baptist Church. He was given a letter to take to the Sempronius Church.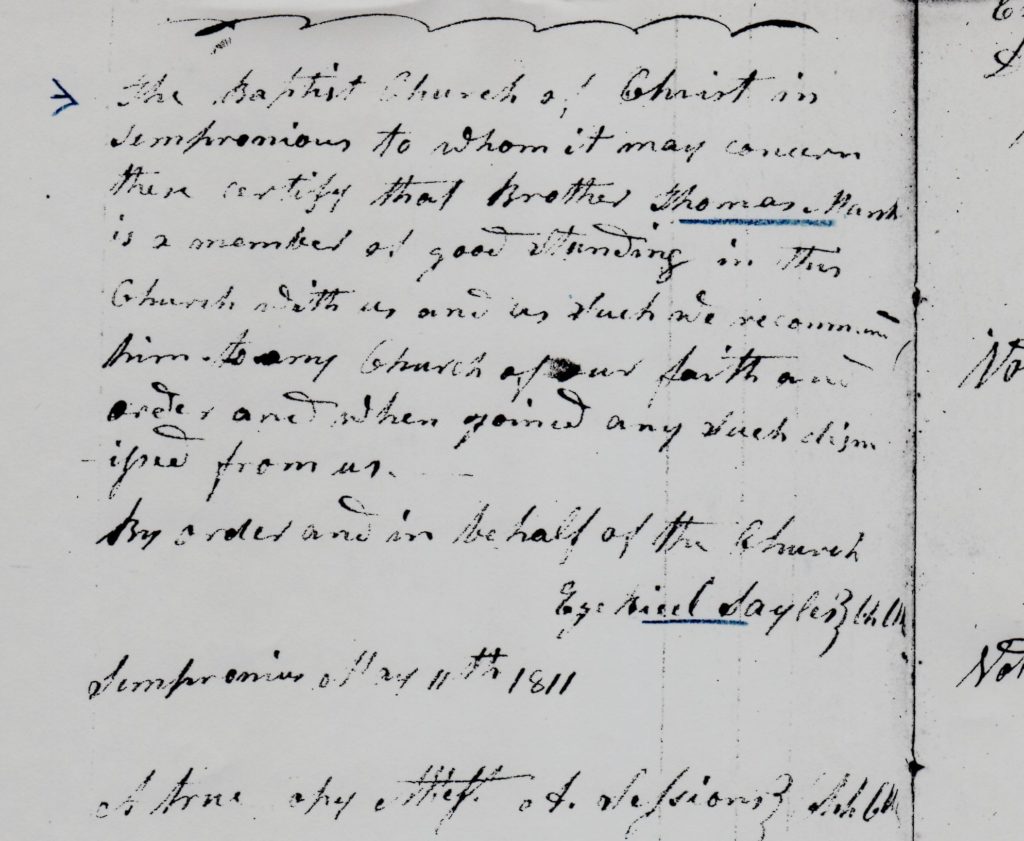 Note:
The Marcellus Baptist Church Records continue in another blog post: Part 2 1812-1816.
In my book, The Joseph Eggleston Family: Seven Generations from Joseph (d.1767) of Stonington, Connecticut to Joseph (1885-1965) of Utah and Wyoming (Including Maternal Lines: Hill, Burgess, Titus, Sammis & Johnson) church record entries for specific people are discussed there under the heading CHURCH RECORDS. Background information about this church is included in Appendix B THE BAPTIST CHURCHES.