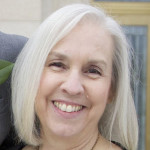 I, Karen Eggleston Stark, am a native of Ogden, Utah. I earned a Bachelors Degree in Sociology/Social Work from Weber State University and had a brief career in Social Work, followed by many years of volunteer work in a variety of organizations, including small history museums.
An interest in genealogy was instilled in me in my early in life and has evolved through several personal phases and technology changes. Through The Church of Jesus Christ of Latter-day Saints, I have taught genealogy classes, organized Family History Conferences, presented workshops, and trained and assisted others in finding their ancestors.
My personal research of the Eggleston family resulted in the publication of an article in the June 2005 Connecticut Nutmegger, and the book, The Joseph Eggleston Family: Seven Generations from Joseph (d. 1767) of Stonington, Connecticut to Joseph (1885-1965) of Utah and Wyoming, in 2010. I also compiled and published the Cheney-Wilson Family History Book in 2003.
I have been a member of the Daughters of Utah Pioneers since 1991 and have researched and submitted numerous histories to their collection. In 2016 I was accepted into membership of the Daughters of the American Revolution. In 2018 I was accepted into the General Society of Mayflower Descendants.
I also blog about other topics on another blog – TheStarkside. Posts from this blog are shared on my Facebook Page The Starkside Blog.