The old church records that my father and I found at the Rose Hill/Thorn Hill Baptist Church on our visit in 2001, proved to be a wealth of information about our Eggleston family. The Articles of Faith and Covenant, along with church membership lists are in a previous post. The first excerpts of entries pertaining to Eggleston family members from the beginnings of the church in 1807 until 1811 are in Part 1. Part 2 covers entries from 1812 to 1816. Part 3 continues with 1816 to 1819. This post, Part 4 includes entries from 1825 and later.
1825
Nathan Eggleston began to have difficulties with the church in 1825.

Nathan Eggleston's case was resolved rather quickly, or at least the church did not spend much time in labor with him. Fellowship was withdrawn by vote on September 10, 1825.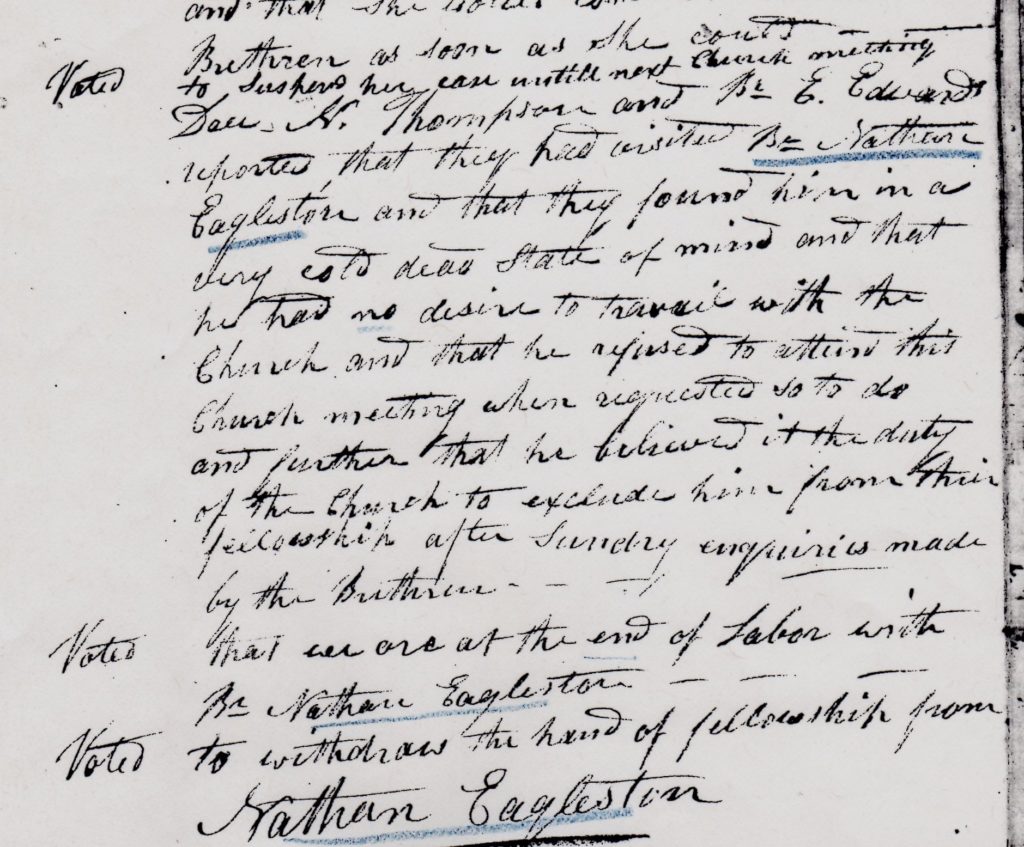 1826
In 1826 Abraham Eggleston began to have difficulties with the church.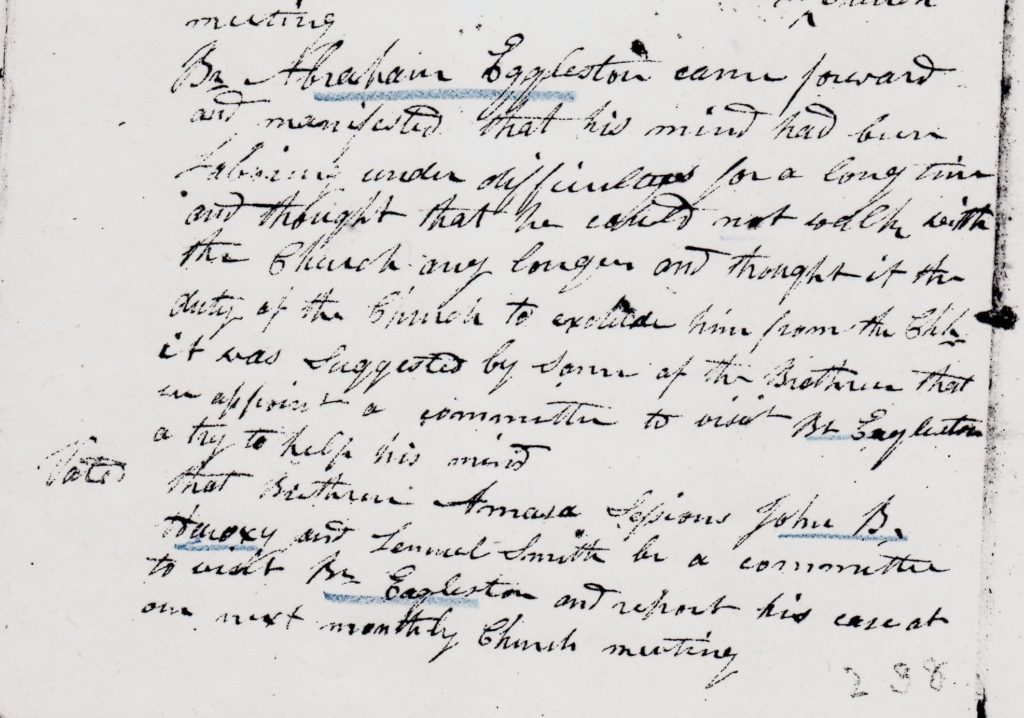 By August 1826, the church had come to the end of laboring with Abraham and fellowship was withdrawn from him.

1828
Benjamin Eggleston, son of Samuel and Rebecca Eggleston, along with his wife Elizabeth were baptized in May 1828. Unlike his brothers Samuel and Nathan, Benjamin was a faithful member and later served as a Deacon.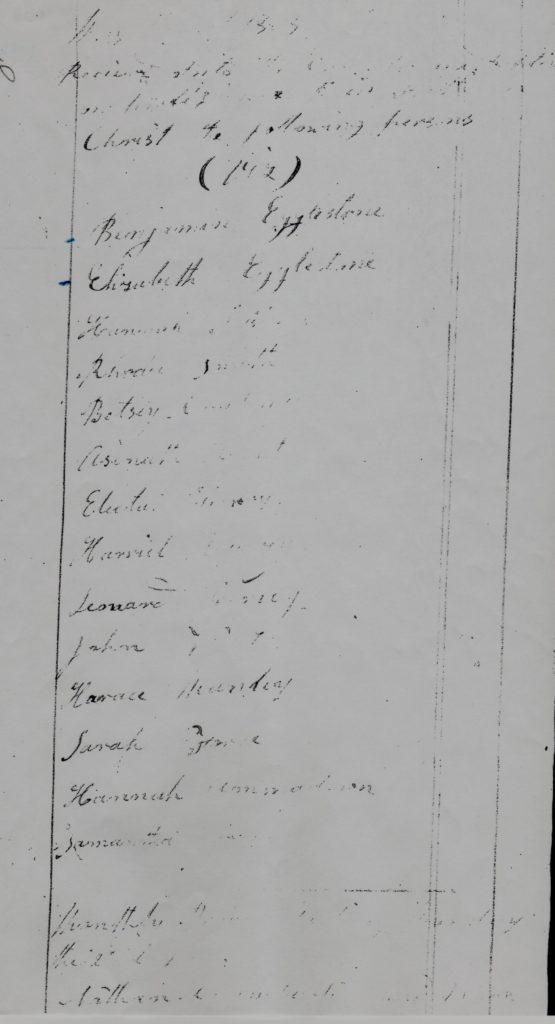 1832
By 1832, Benjamin Eggleston was a Deacon. There were many mentions of him through these later Church books, though we did not copy all of them.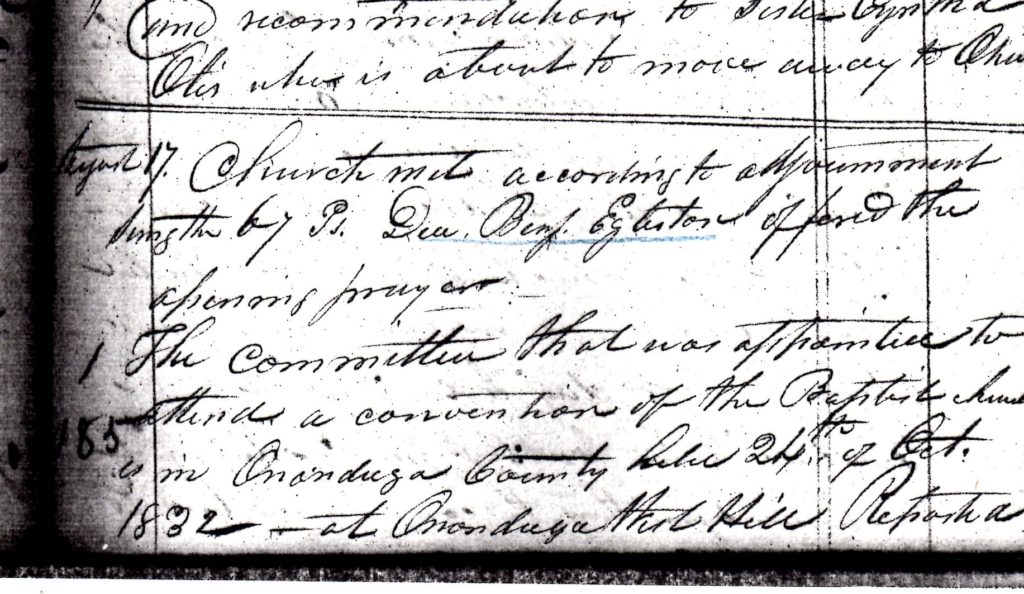 1837
In 1837, Benjamin Eggleston was chosen Chairman of the Board of Trustees of the First Baptist Religious Society of Marcellus.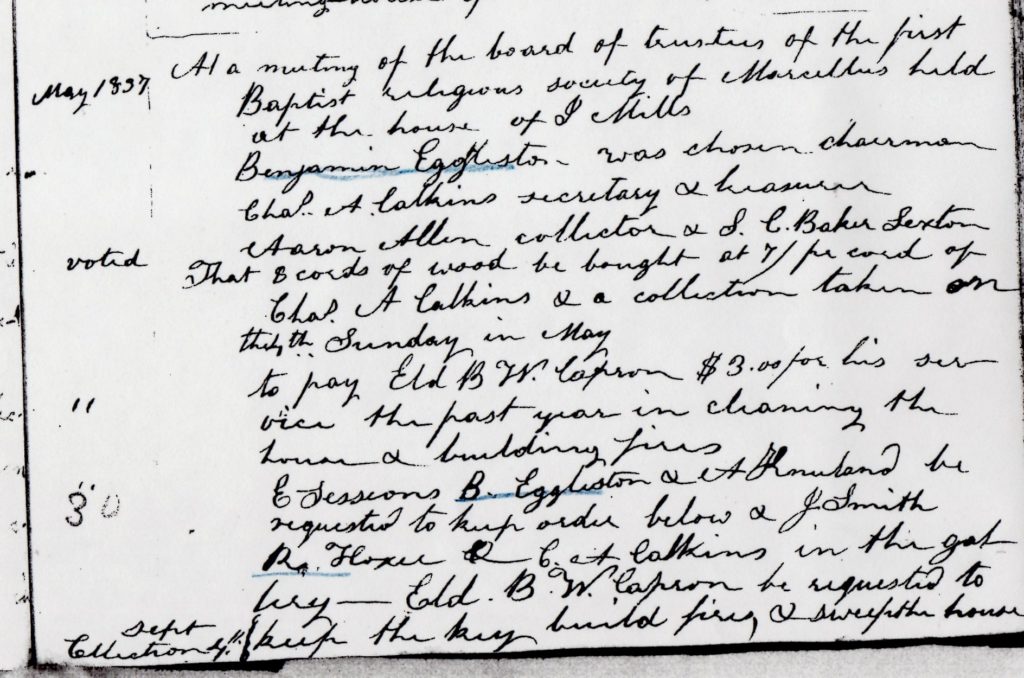 1841
In 1841 Benjamin Eggleston was chosen Trustee, along with his son-in-law Stepehn Vandenburgh. Stephen was also chosen as Clerk.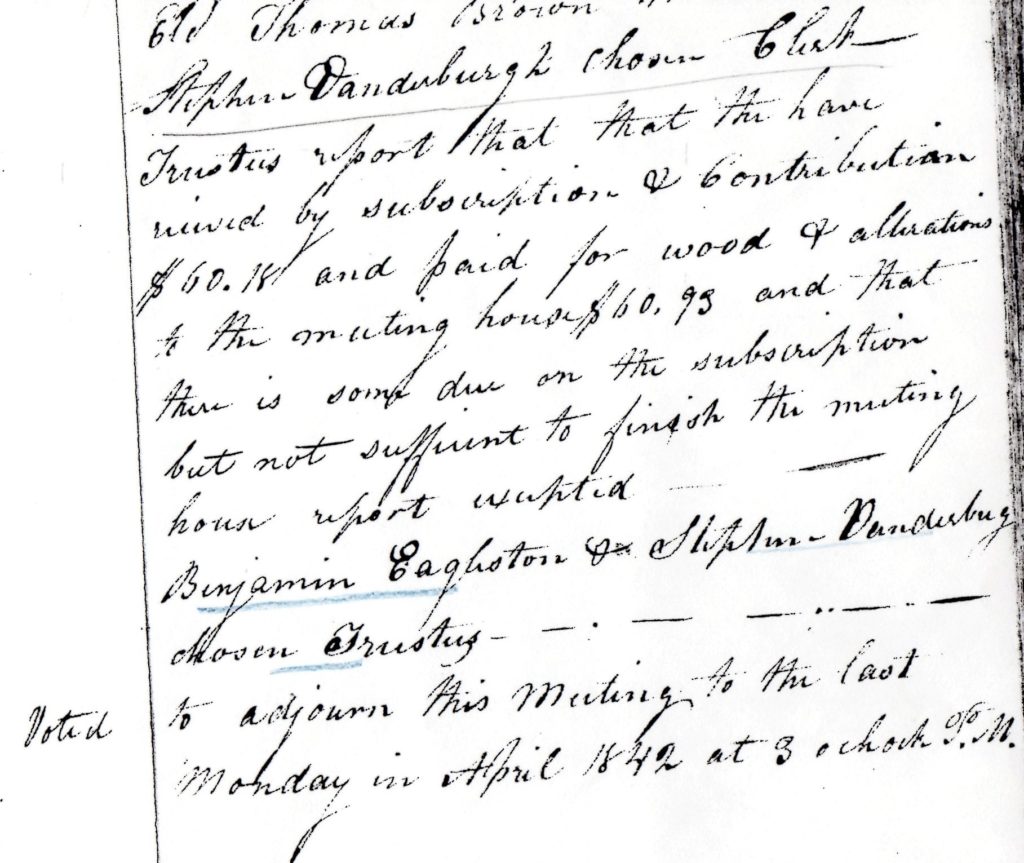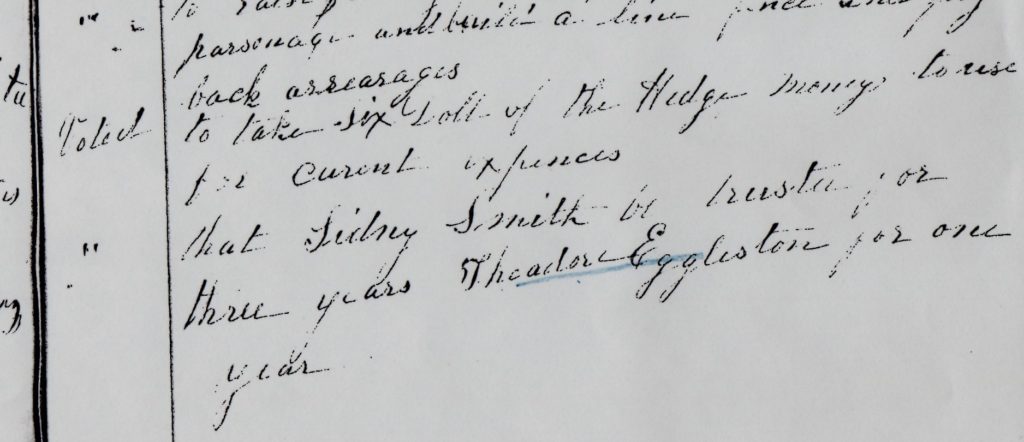 Theodore Eggleston, son of Benjamin, was Trustee years later, probably 1861 or 1867.
This concludes the transcriptions of pages that my father and I photocopied in 2001. We only copied pages that we noticed information about Eggleston family members, though we made some notes from other pages that were not copied. There likely were other mentions that we missed.
By the time of these later records, Benjamin and his family were the only Egglestons remaining in Marcellus and being associated with this church.
Note:
In my book, The Joseph Eggleston Family: Seven Generations from Joseph (d.1767) of Stonington, Connecticut to Joseph (1885-1965) of Utah and Wyoming (Including Maternal Lines: Hill, Burgess, Titus, Sammis & Johnson) church record entries for specific people are discussed there under the heading CHURCH RECORDS. Background information about this church is included in Appendix B THE BAPTIST CHURCHES.