Discovery of the Journal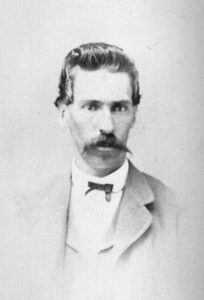 Orson Hyde Eggleston served a Mission for the Church of Jesus Christ of Latter-day Saints in 1876-1877. He was called at the General Conference of the Church on October 7, 1876. Years ago, after learning that Orson Hyde Eggleston had kept a journal of his Mission to Michigan, I went to the Church History Library to see this Journal. This was when the Church History Library was located in the Church Office Building, before the beautiful new building was built. The procedure to view items in the Archives required checking in with ID, leaving everything I had brought with me in a locker, except a pencil and paper. No electronic devices allowed, though a cell phone with a camera was not something I even had then. Items were requested and then brought to a viewing room. I painstakingly transcribed – by hand – the entire journal. It is not a very long journal, and in a very small notebook. I then went home and typed from my notes a two page transcription of the journal.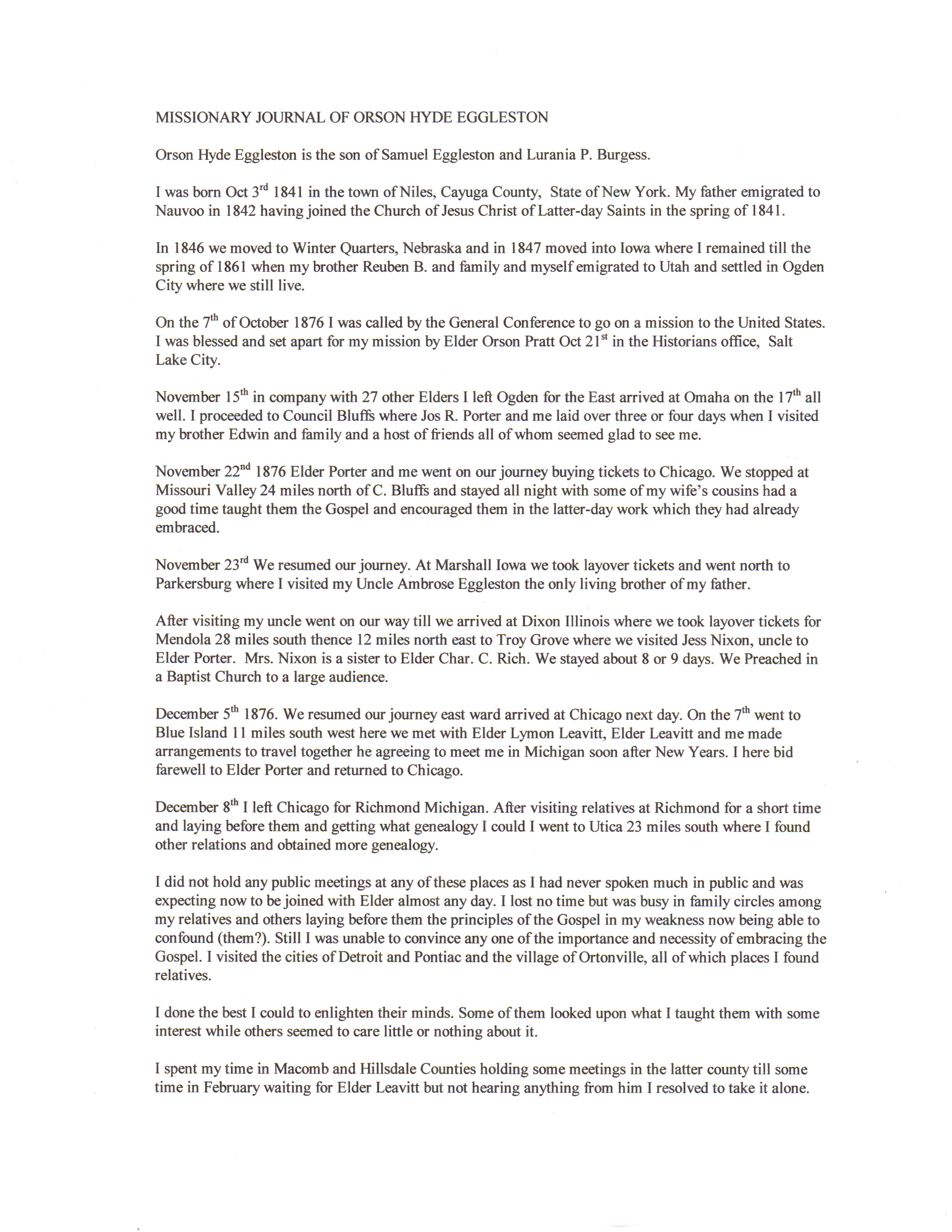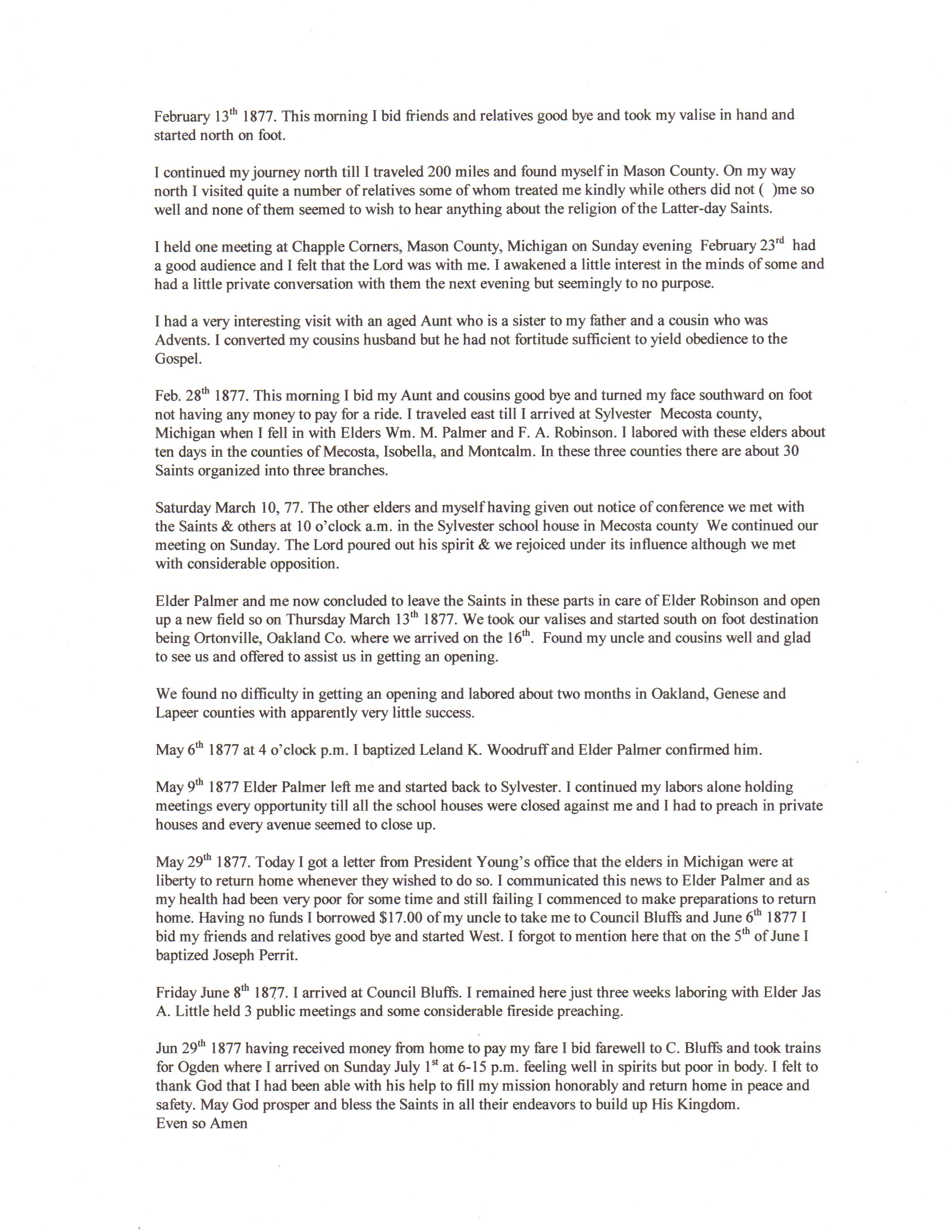 Early Mormon Missionaries Database
Then surprisingly the other day I received an email from FamilySearch:
"We've identified early missionaries in your family tree. Learn where and when they served and read their mission stories. Elder Orson Hyde Eggleston  Mission: Wisconsin Dis US" – with a link to a wonderful new Database on Early Mormon Missionaries through lds.org. This page includes links to the Missionary Registers and also a link to Orson's Journal, which I saw years ago in the Church History Library. Now with a few clicks you can all see this journal.
The page of this Early Mormon Missionaries database includes some basic information about Orson and his mission, which apparently was taken from the Missionary Registers.
Orson was 35 years old when he was called to this mission. His call was to the Wisconsin District, though most of his service was in the State of Michigan. He was set apart on October 21, 1876 by Orson Pratt. He was a member of the 53rd Quorum of the 70 in Ogden, Utah at the time of the call. He served from October 1876 to July 1, 1877. Also included is information about his birth date, place and parents – though someone transcribed his mother's name as Serana P Burgess. (It looks like an L to someone like me who has read the name many times)
I seem to have lost the computer file of my transcription, so I have posted images, which might be slightly less readable than the document copied and pasted here would be, but probably more easily readable than the handwritten journal. And since future generations might not even learn to read cursive script, this transcription will remain available here. For further discussion about this Mission and information about people mentioned in the journal, see The Joseph Eggleston Family: Seven Generations from Joseph (d.1767) of Stonington, Connecticut to Joseph (1885-1965) of Utah and Wyoming (Including Maternal Lines: Hill, Burgess, Titus, Sammis & Johnson) by Karen Eggleston Stark., pp. 412-414.