I don't know when my mother's interest in art began, though I suspect it was pretty early in her life. I just remember it filling her life from the time I can first remember. Twenty years after her death, we cleaned out the house and moved my father in with my brother. In that process we distributed much of her art work. This post will focus on paintings, with others to follow for other mediums.
This is by no means a complete gallery of Mom's art. During her life she gave many paintings away. I hope they are still being enjoyed as much as we enjoy these.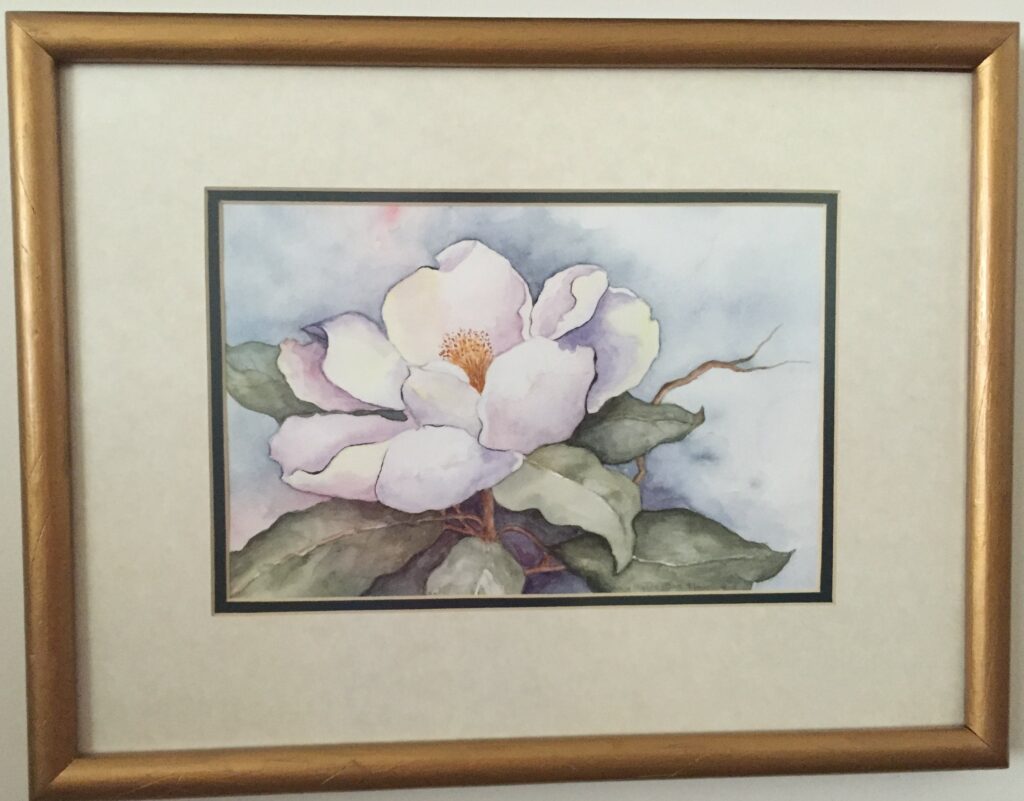 Childhood Paintings
In the drawer of the cedar chest we found some small canvases with what appear to be very early, even childhood paintings.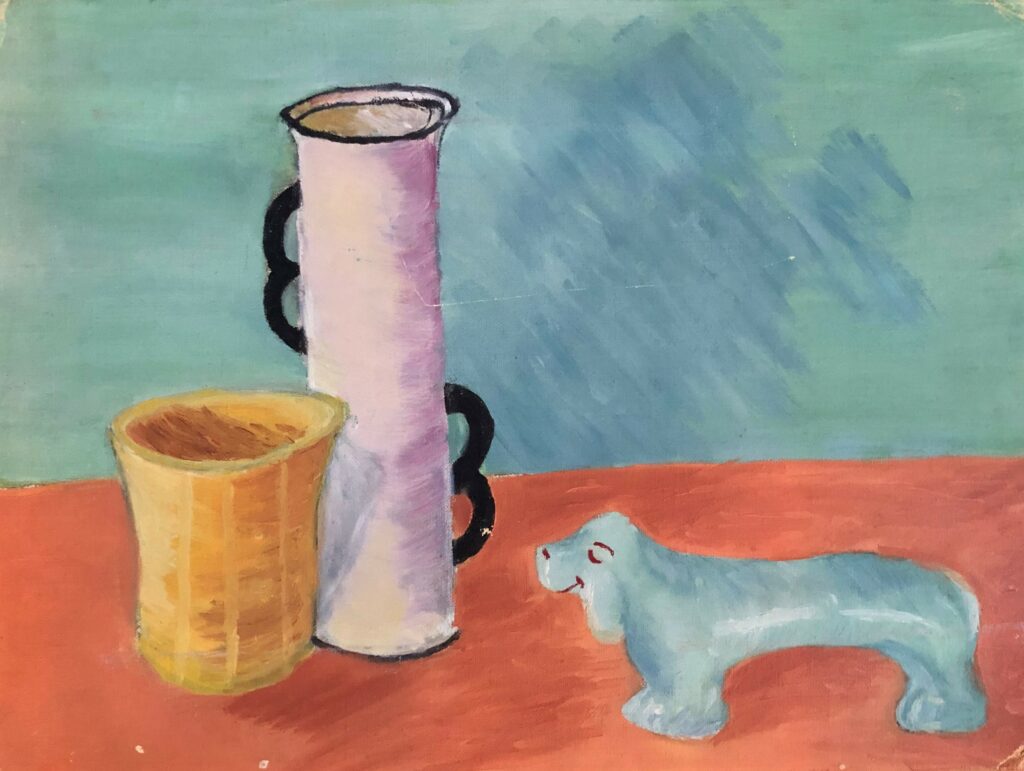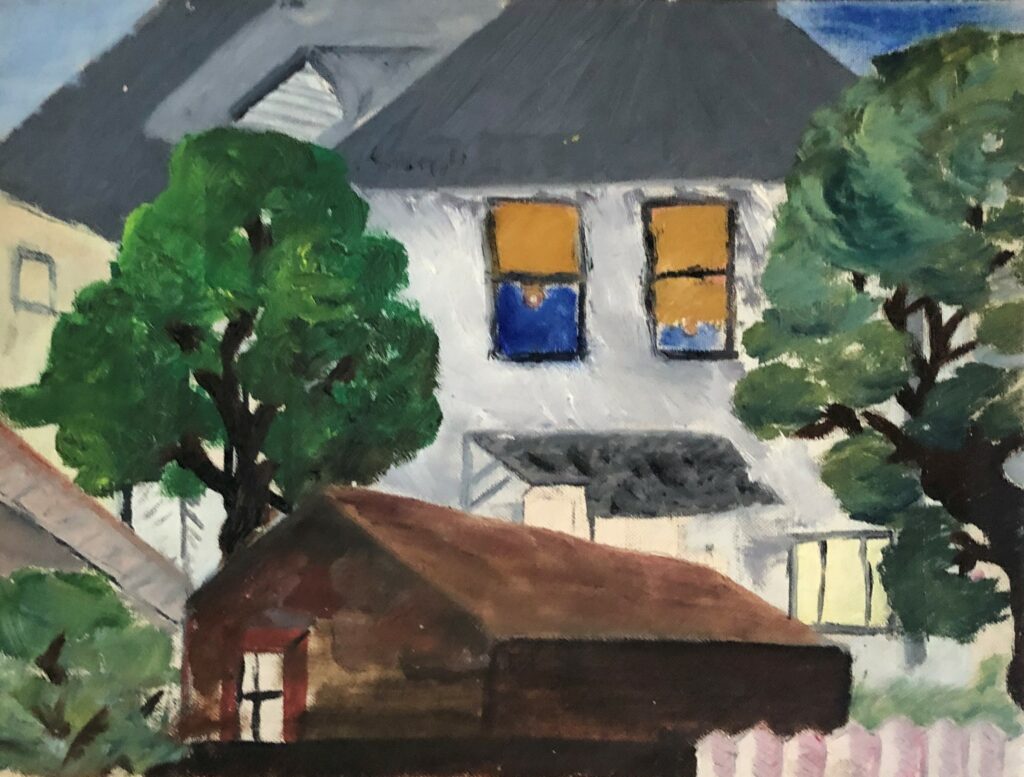 College Art Student
My mother, Joan Wheelwright, attended Weber College in Ogden, Utah as an Art Major. At that time Weber was a Two Year Junior College. Her education refined her natural talent. She created a number of works at Weber College and had some exhibited.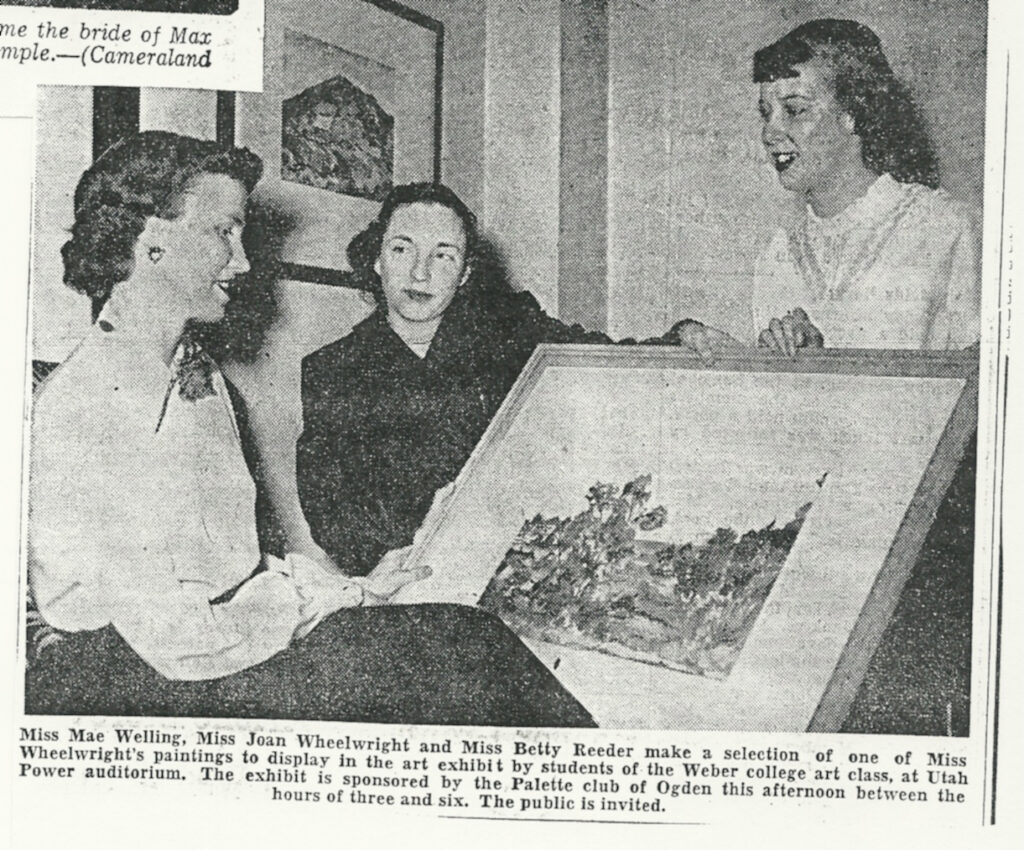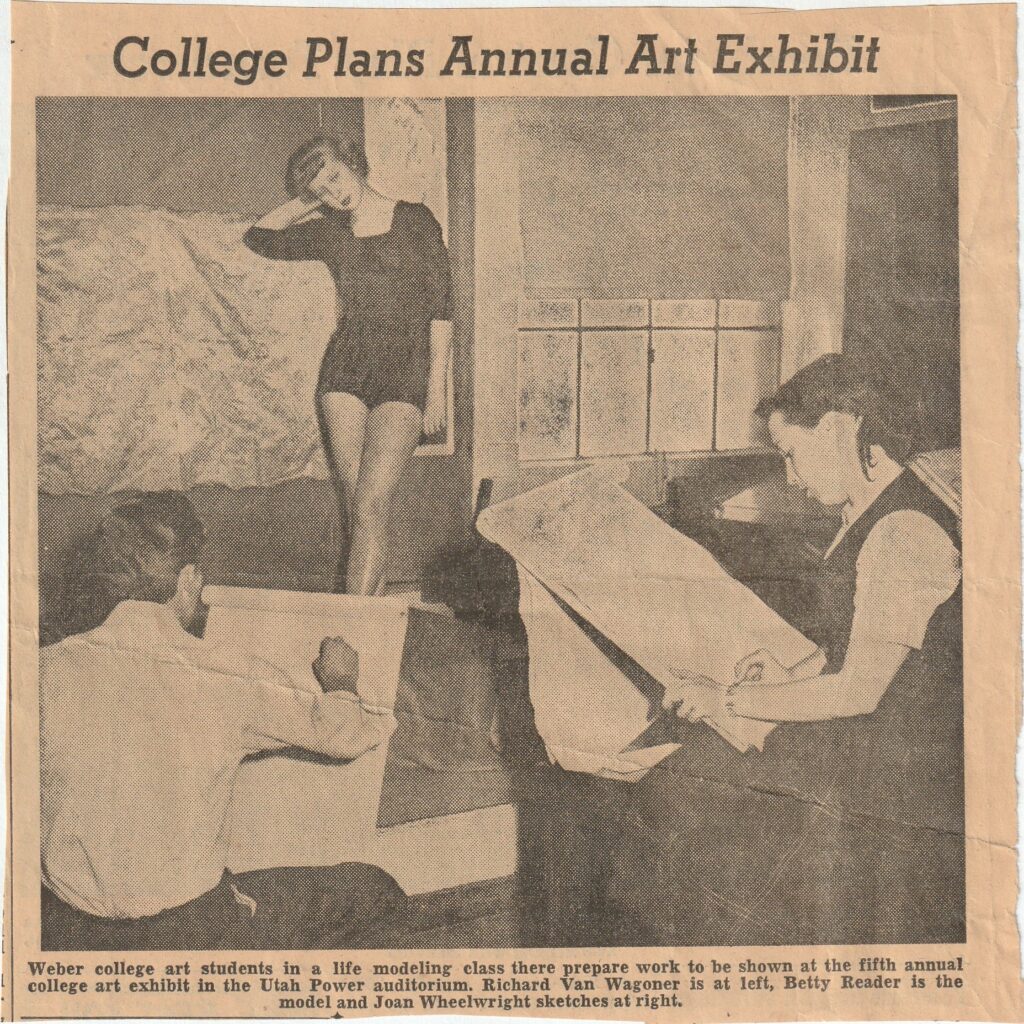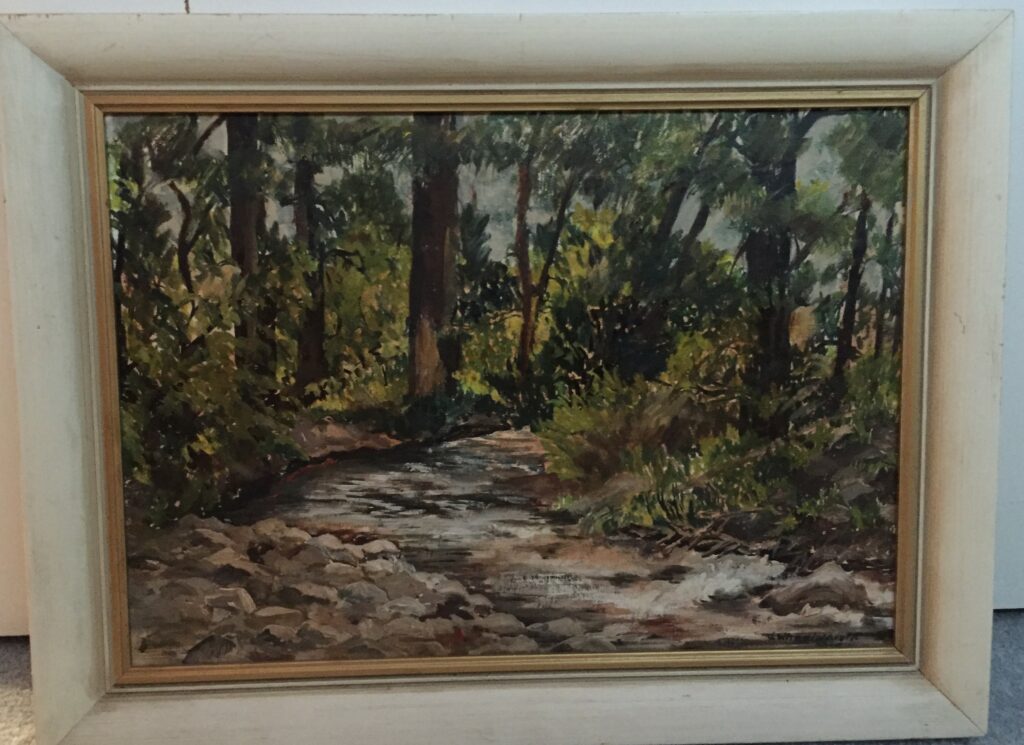 This painting is also signed Joan Wheelwright, so is an early work. It had been given to a neighbor when Mom was still living at home. This neighbor's grandson found it when he moved into the house and felt it should be returned to family. He gave it to my cousin who had bought our Grandparents' home after Grandpa died. She then gave it to me. It It was not in very good shape – some warping and water damage. I had it reframed and now it hangs in my home.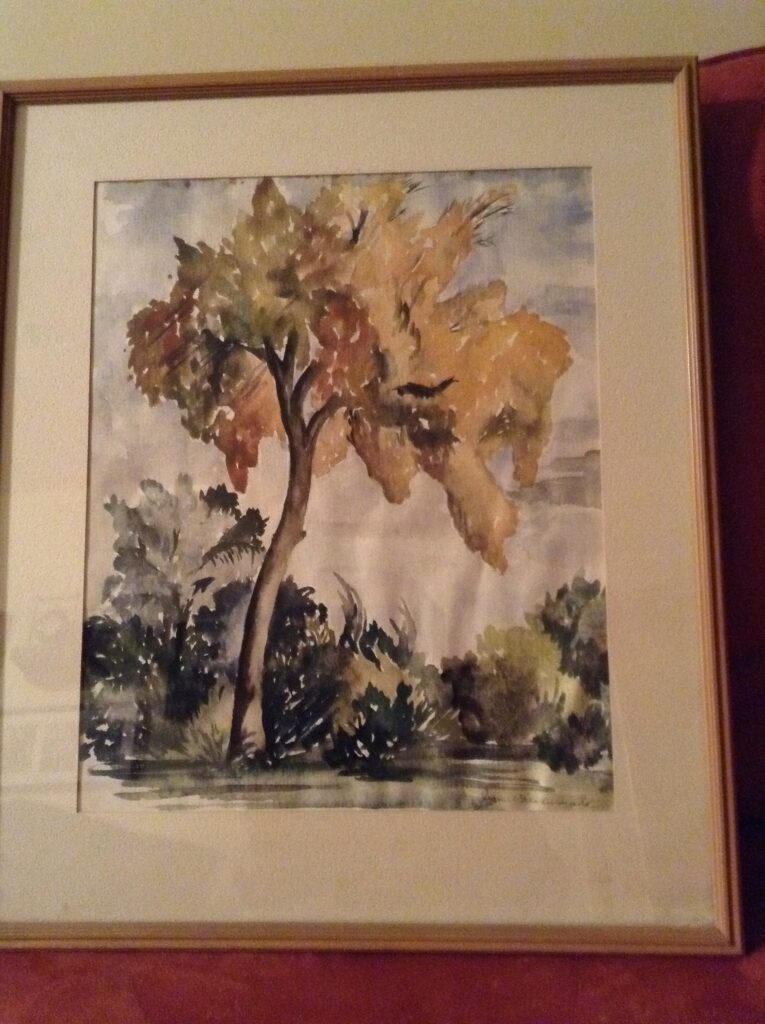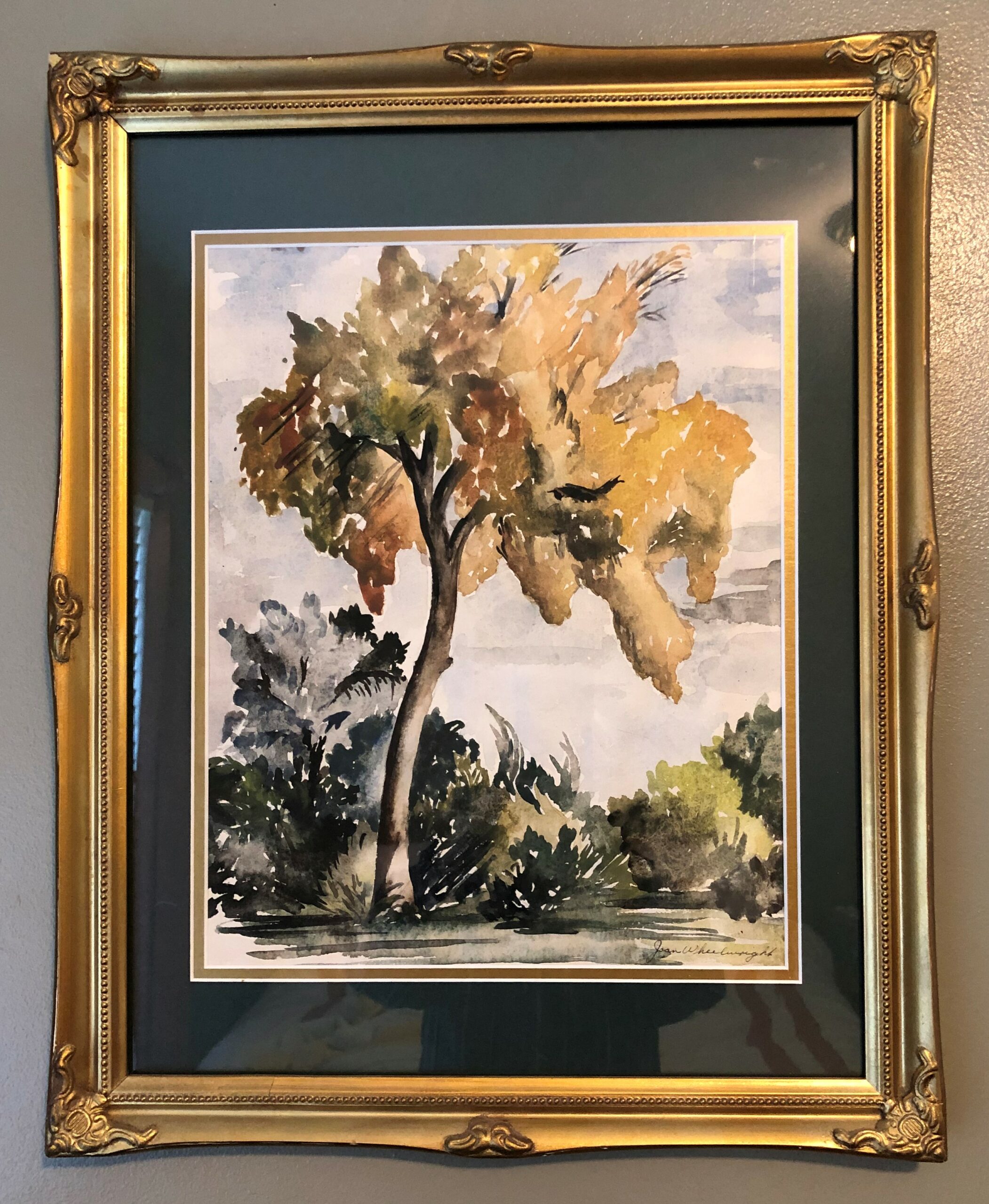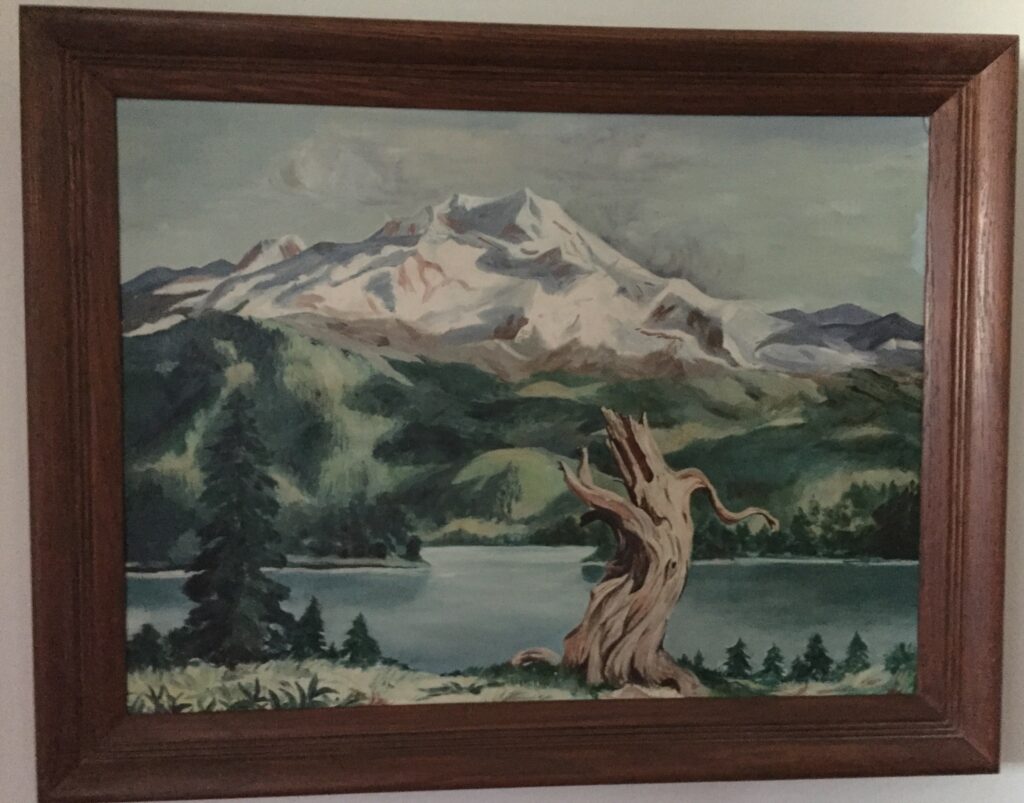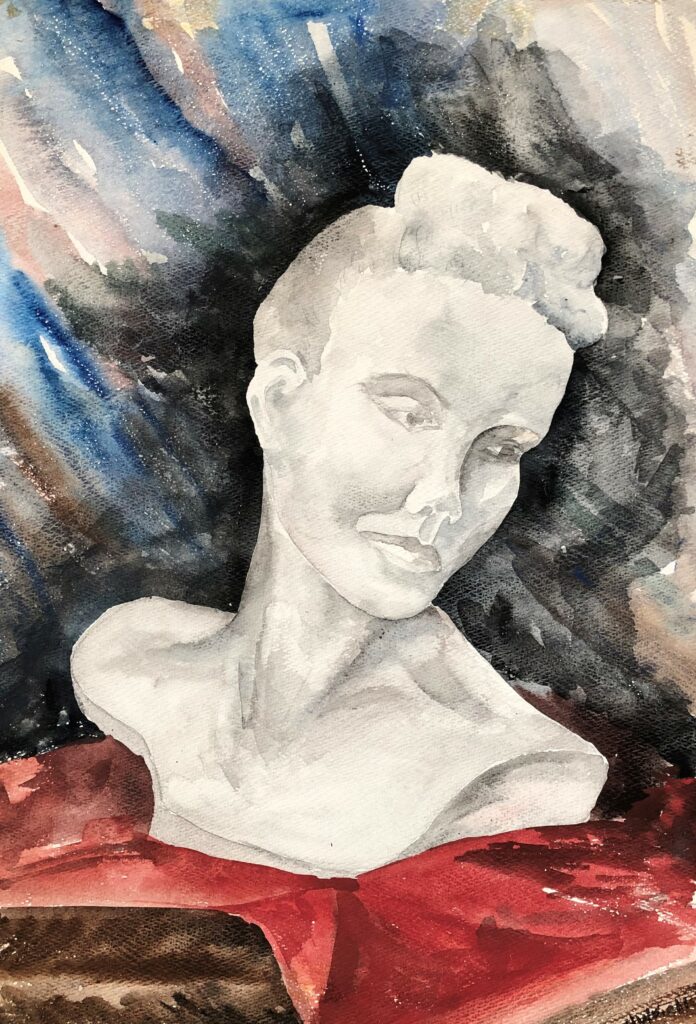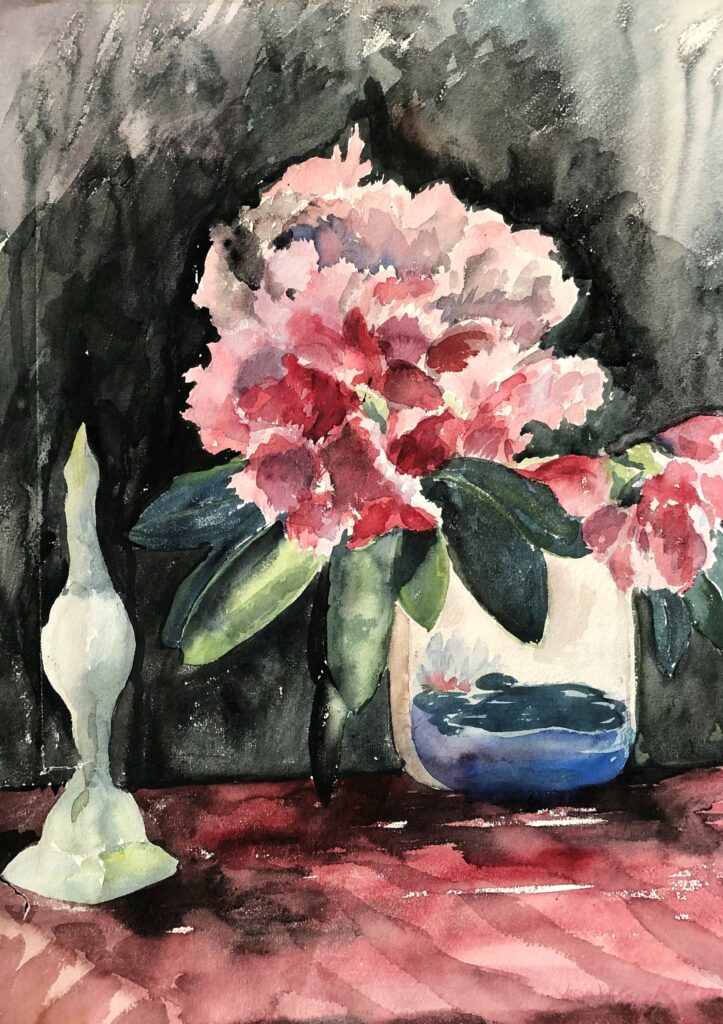 Early Paintings
These other unsigned and unframed water colors appear to be early paintings. They were found in the cedar chest and other places around the house.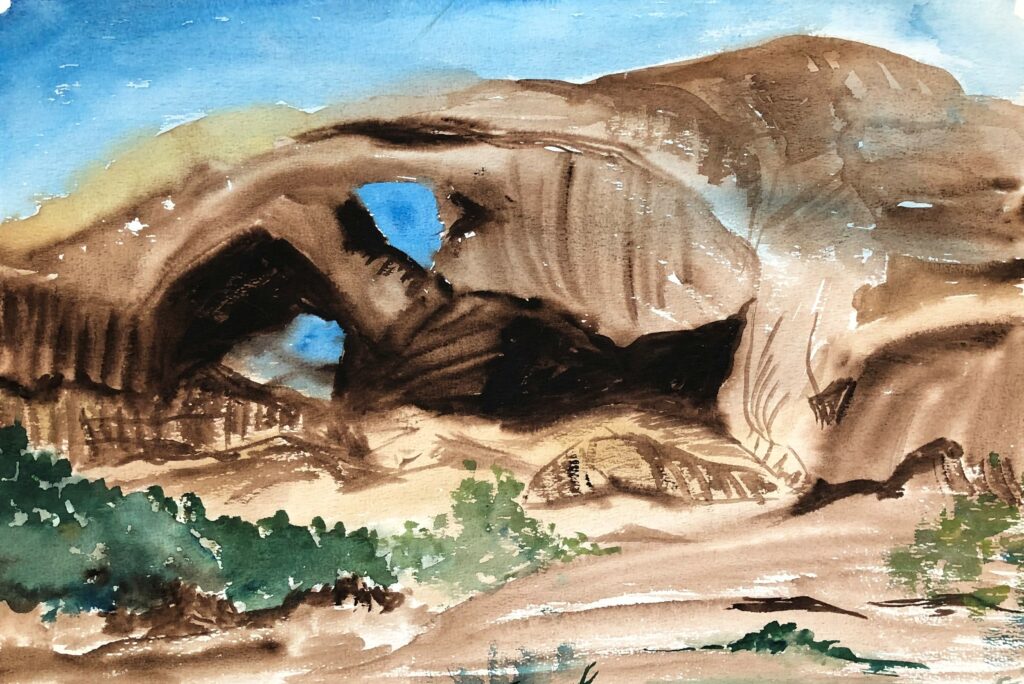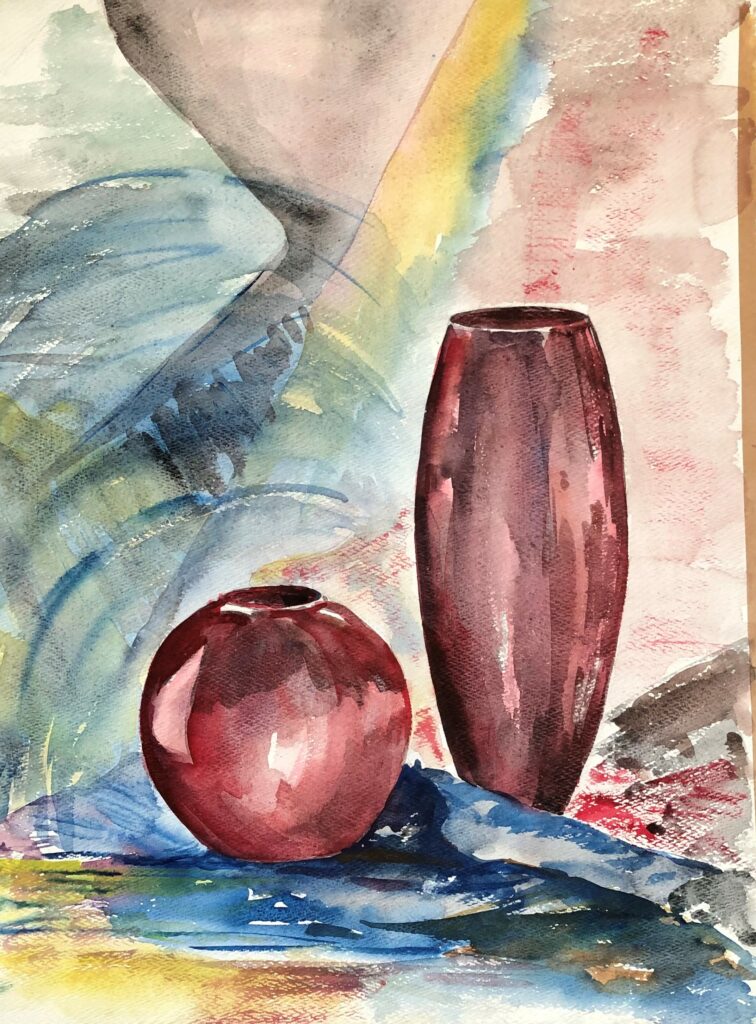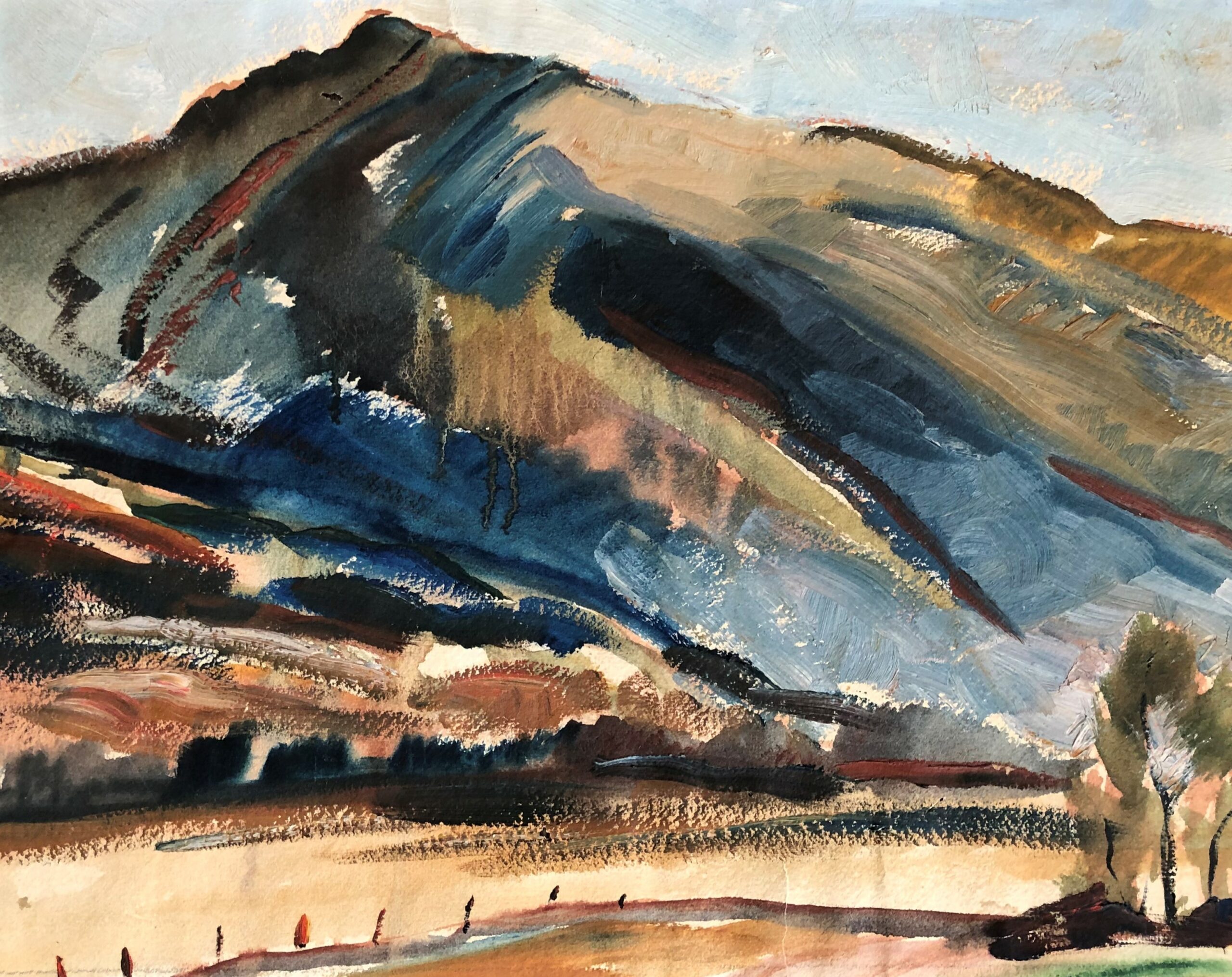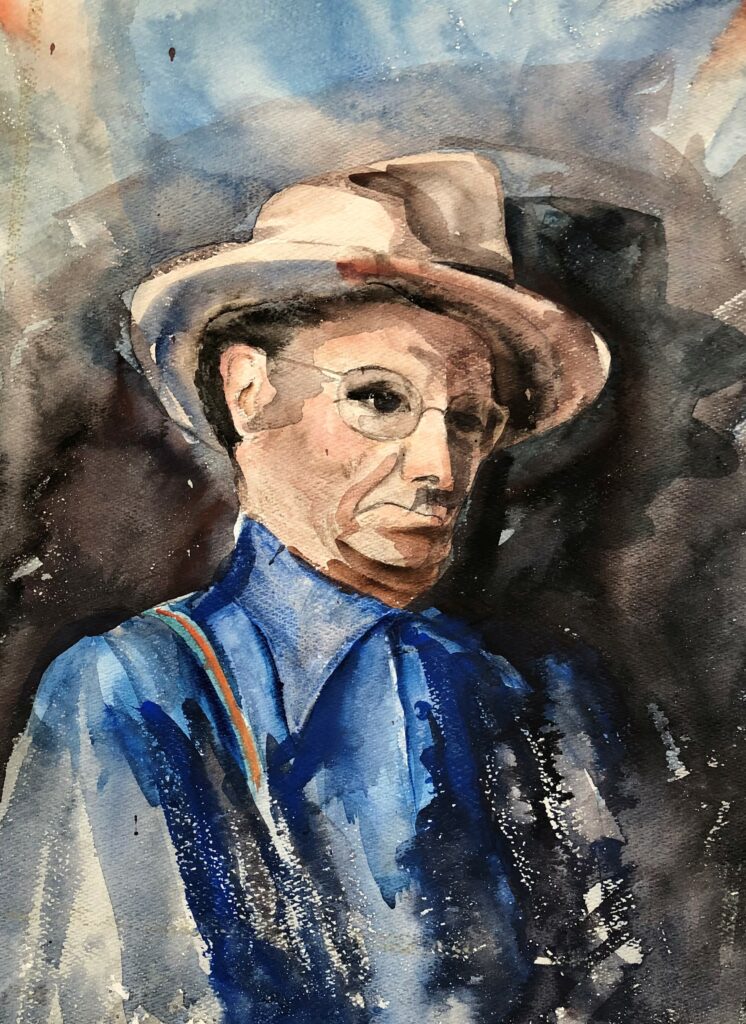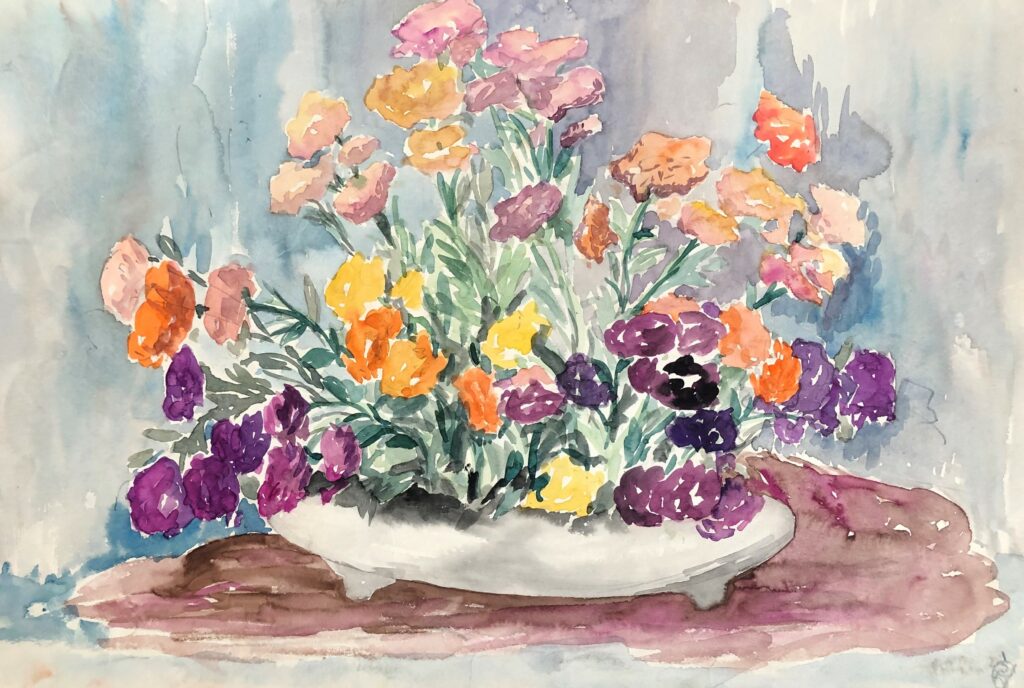 Other Early Paintings
Mom and Dad married in 1951, just before Mom turned 20 years old. These paintings are signed Joan W. Eggleston, so done after their marriage, but probably when she was still young.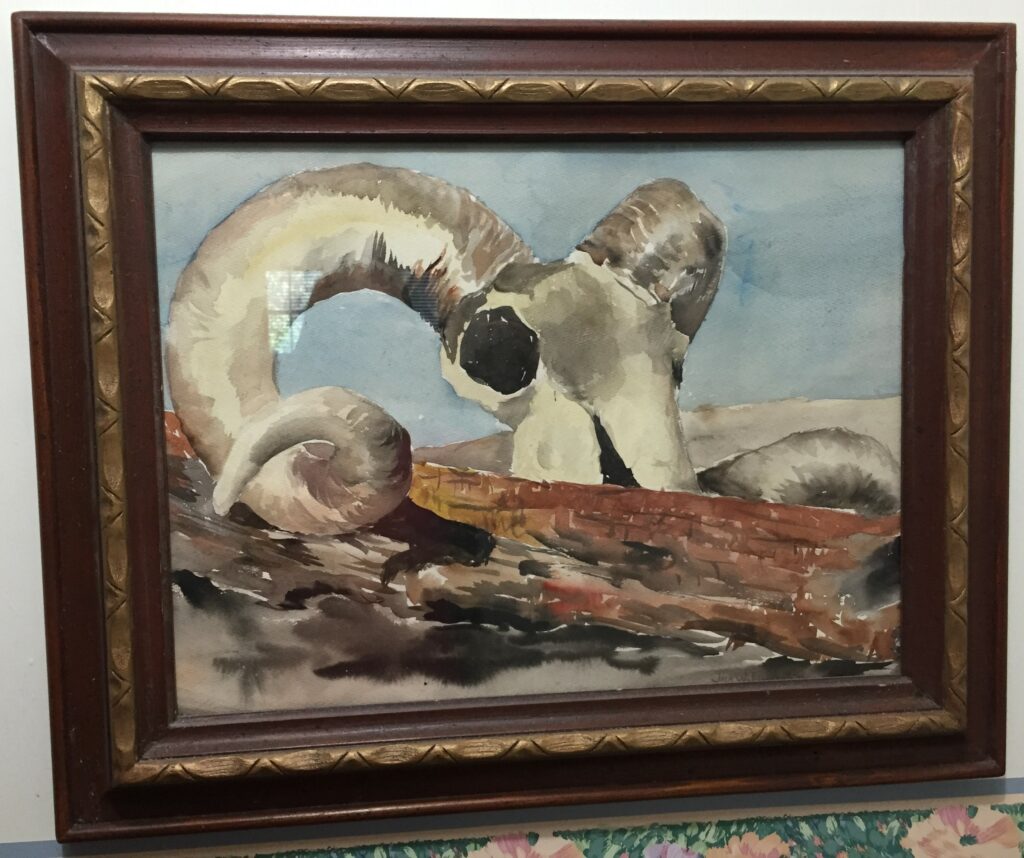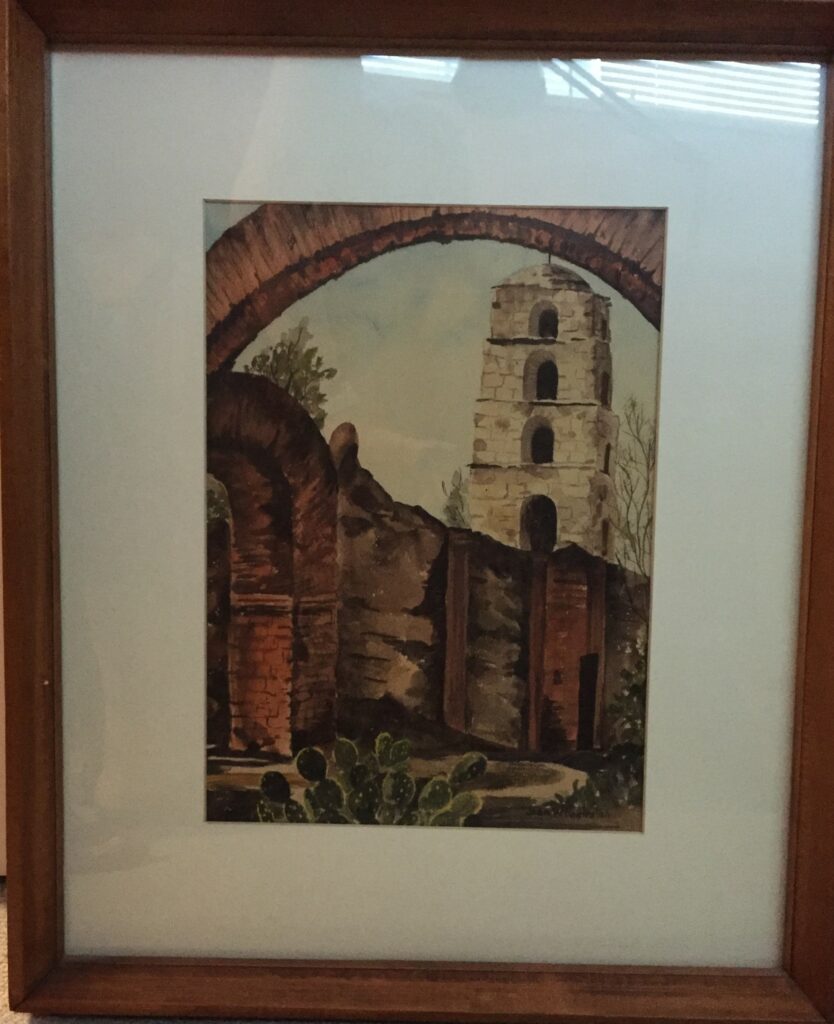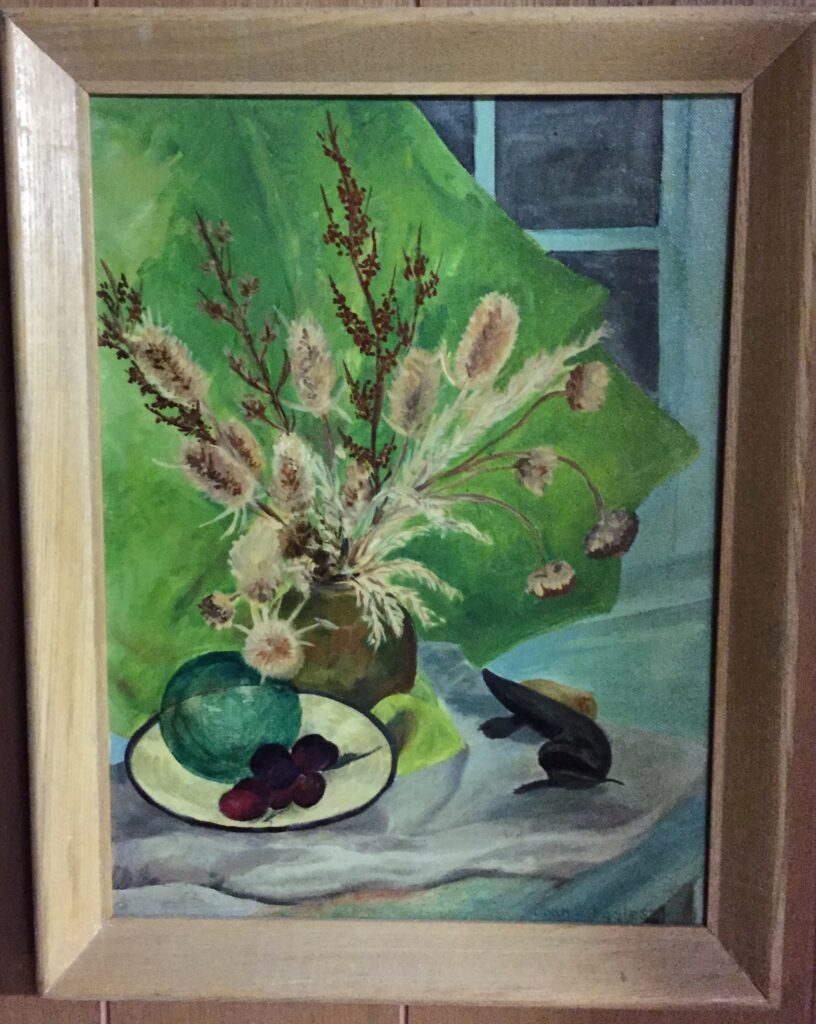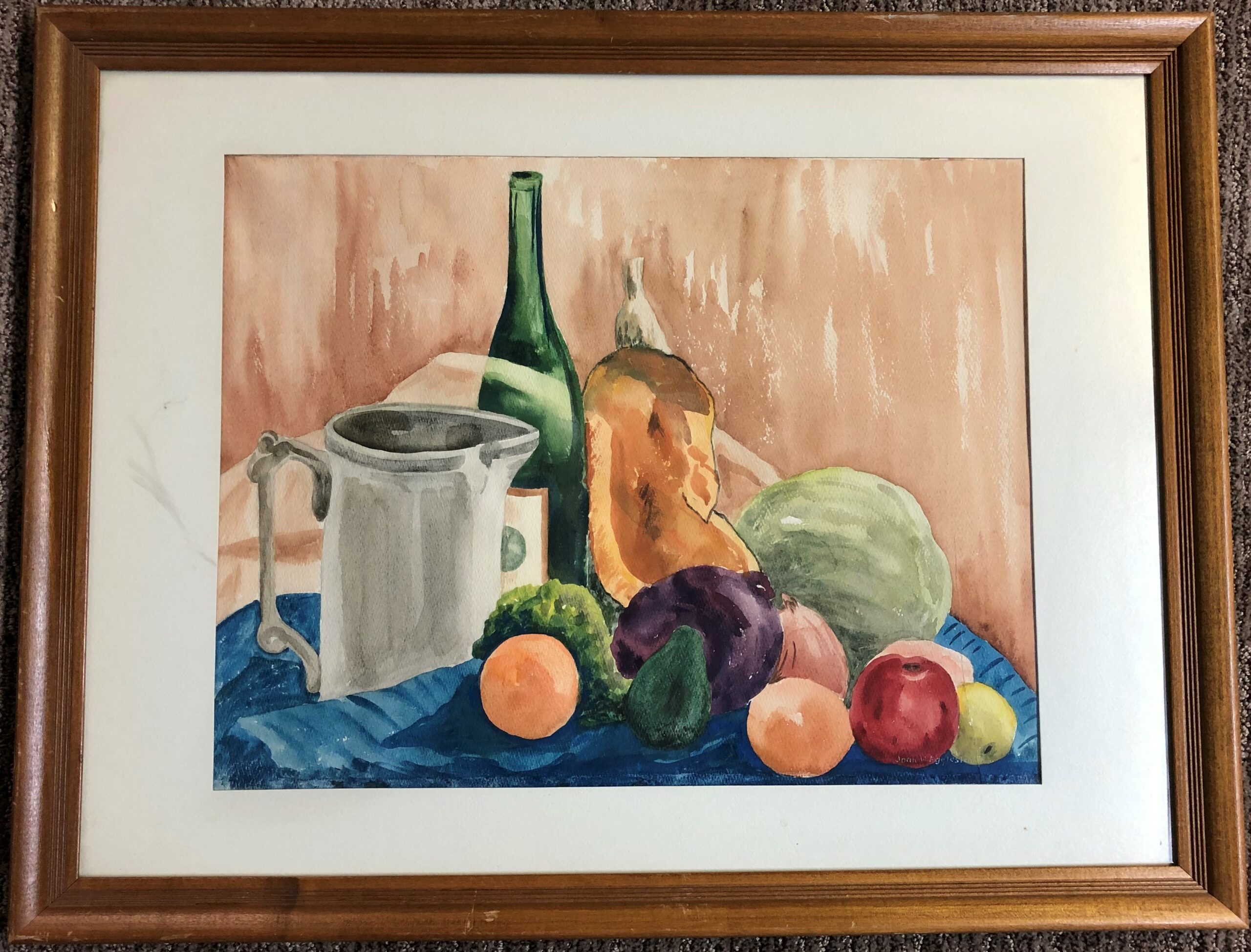 Landscapes in Oil and Acrylic
Through the years, Mom painted many landscapes. I remember camping trips where we kids would be running around exploring while Mom sat and painted the scenery. At some point she started using a pallet knife to get more texture. Earlier landscapes were desert scenes or ones with fall colors.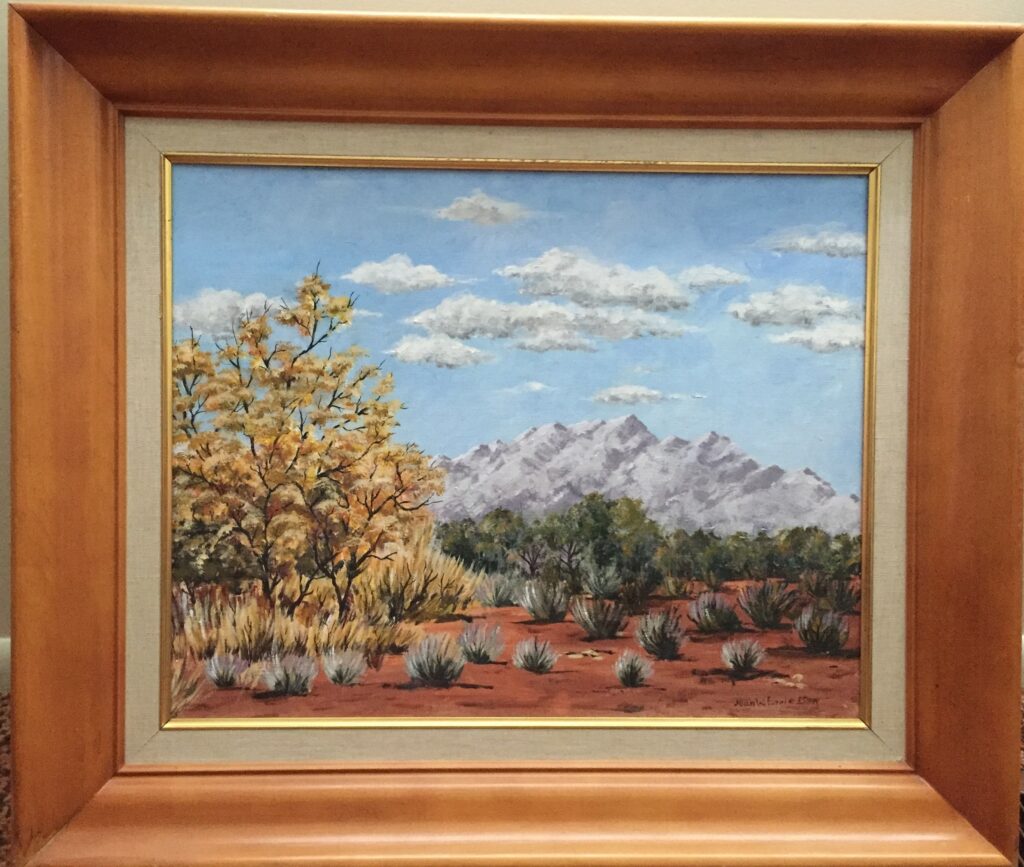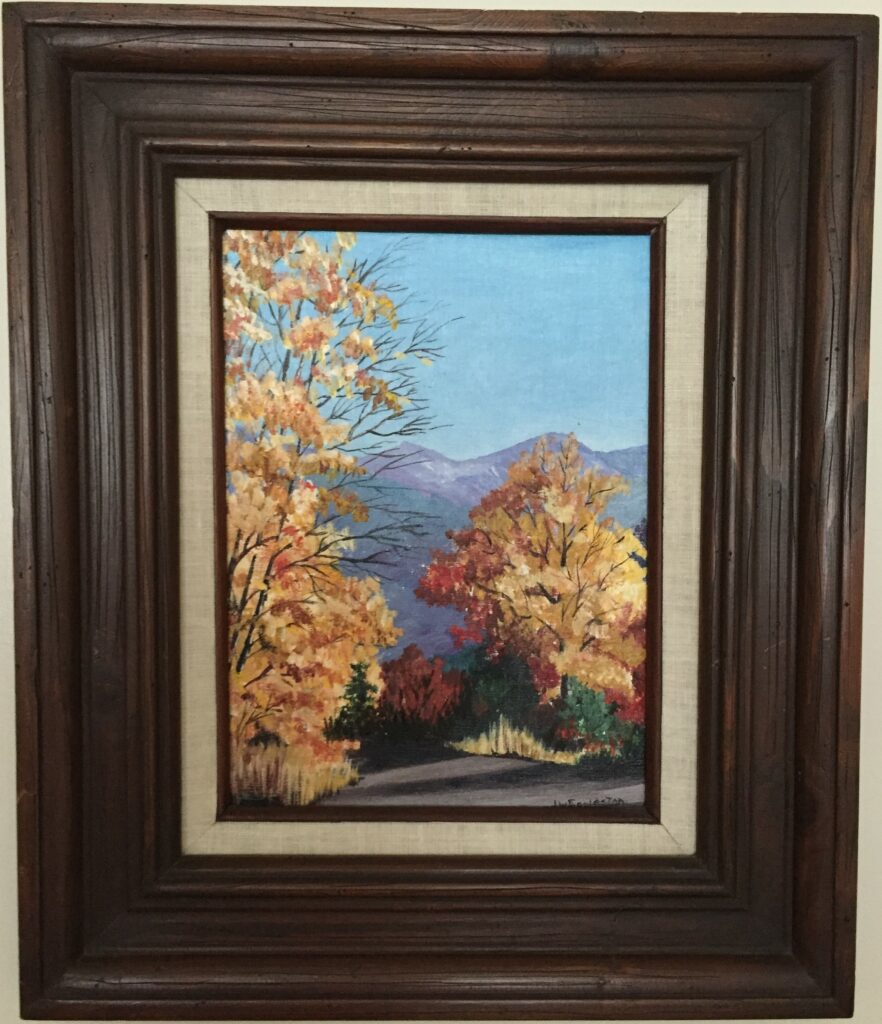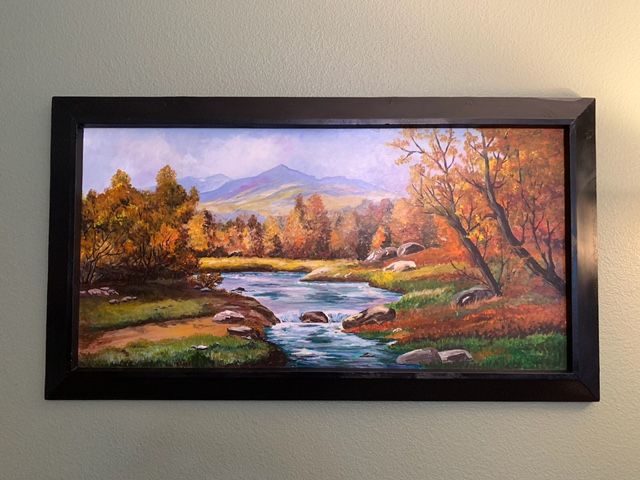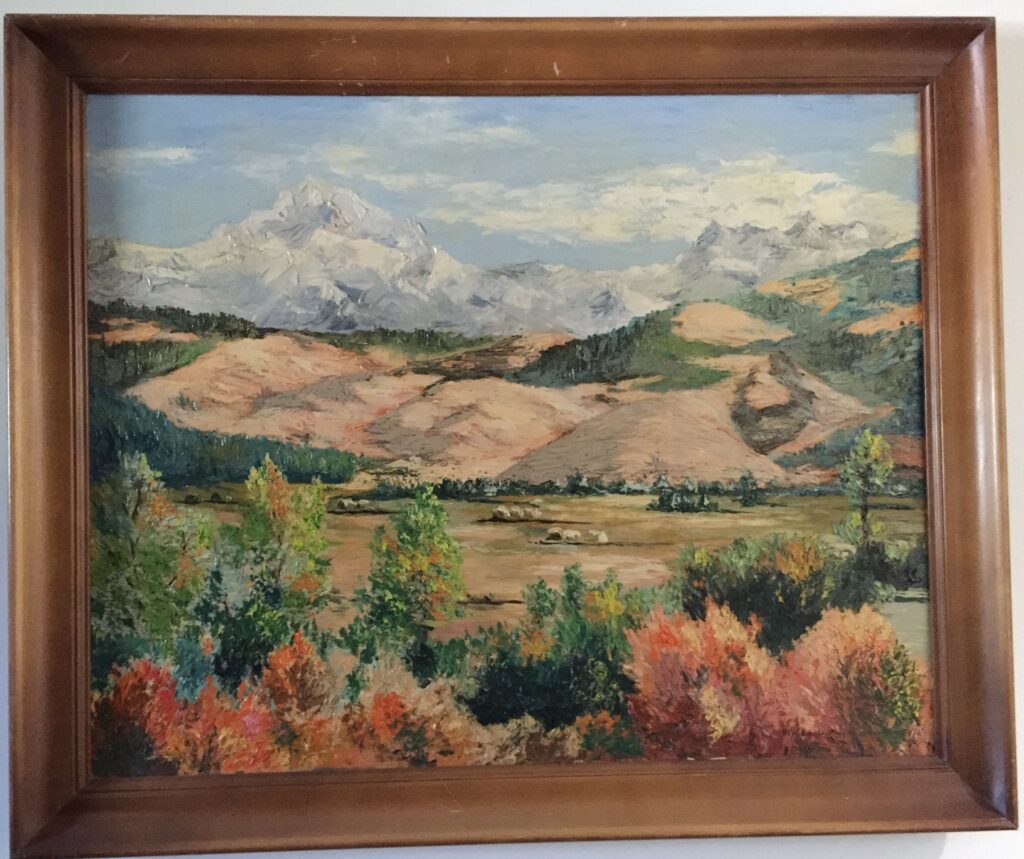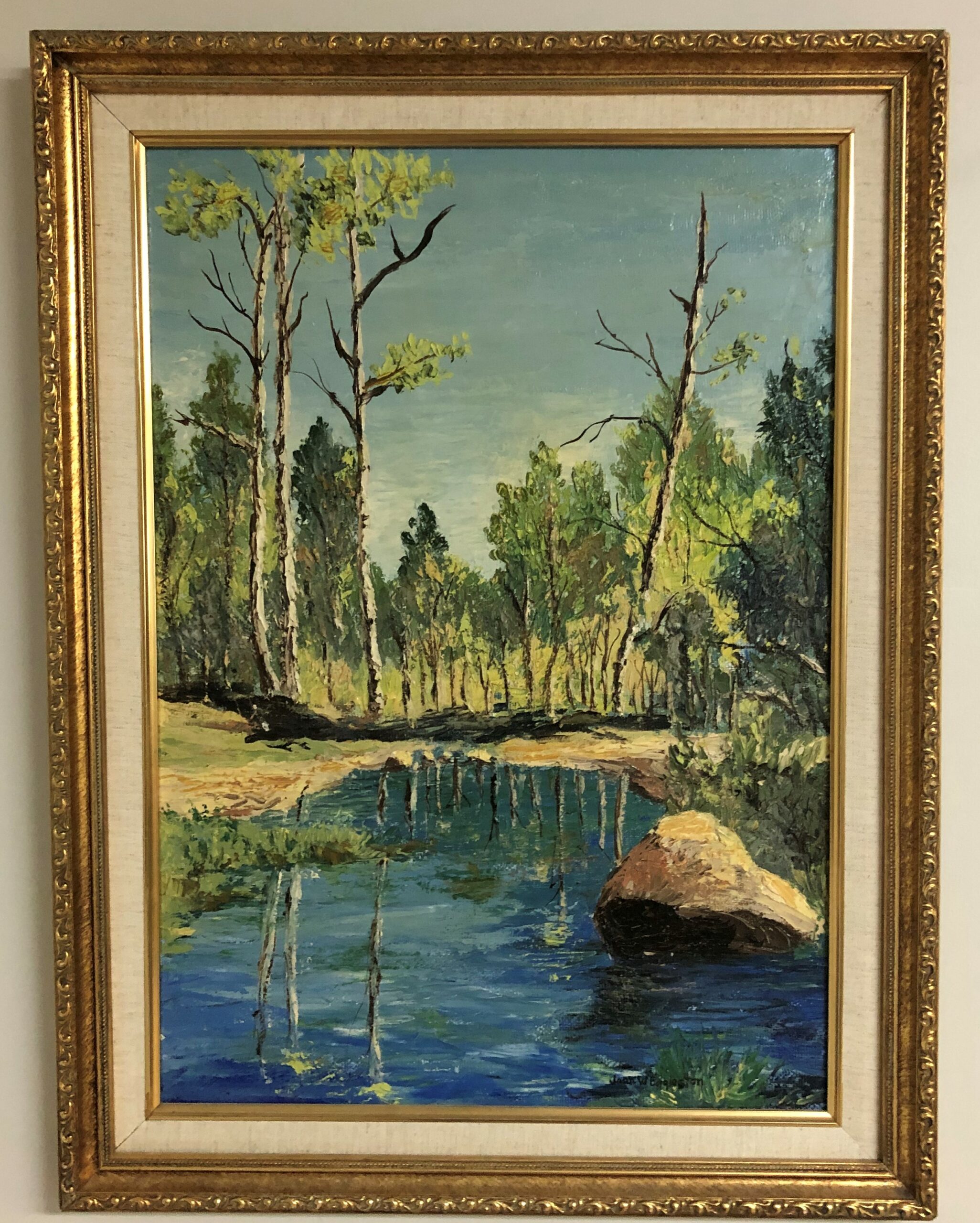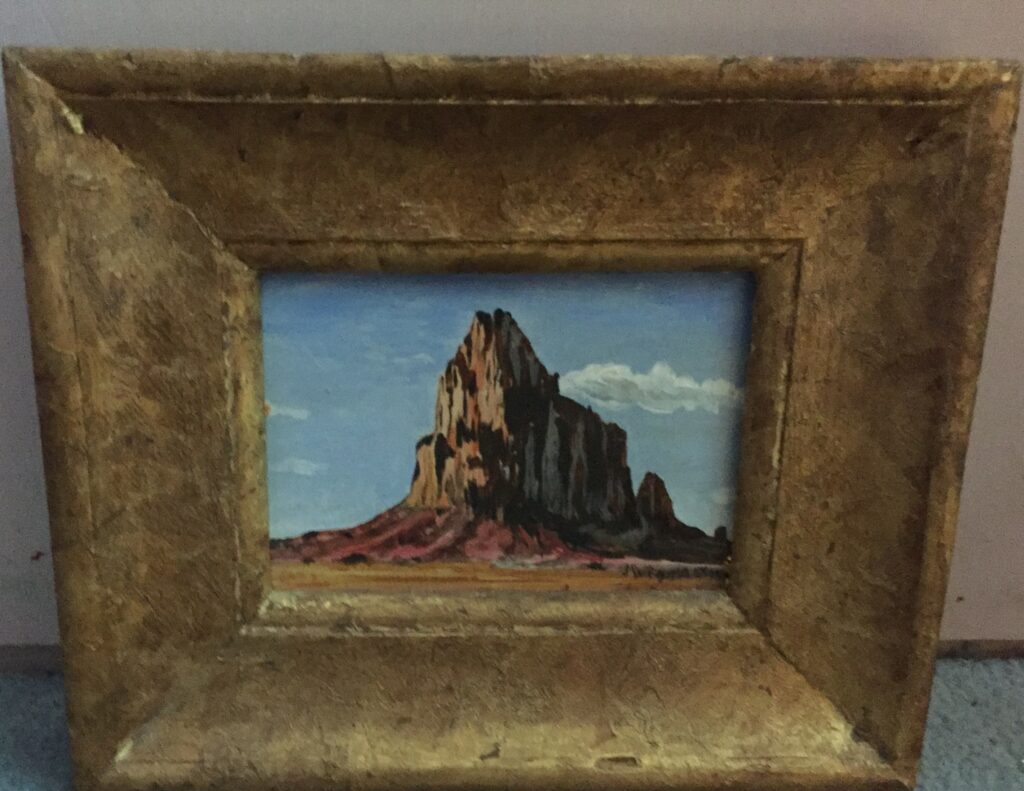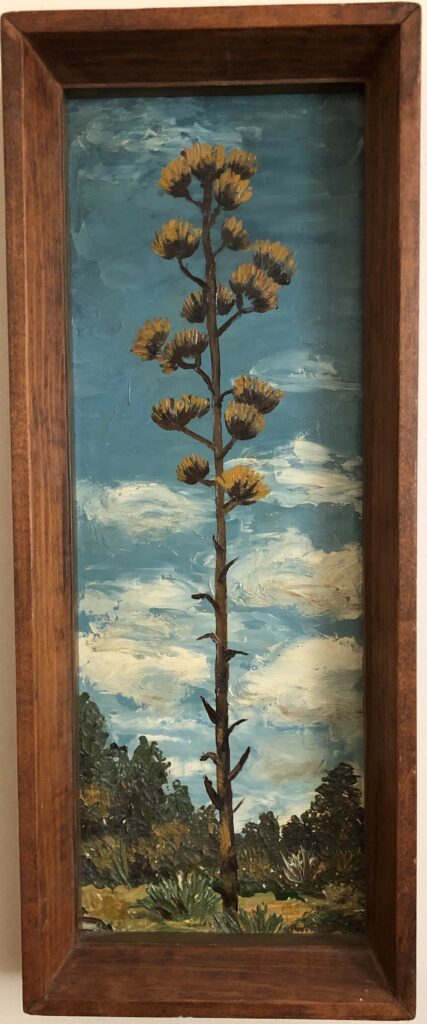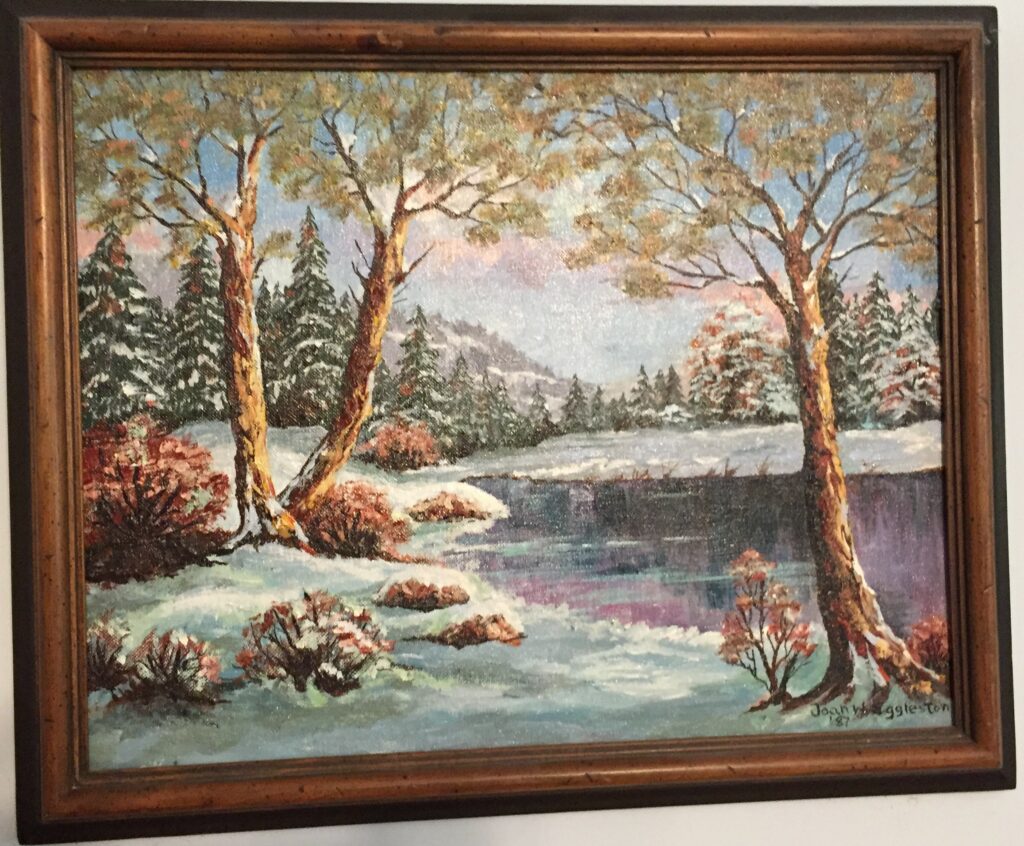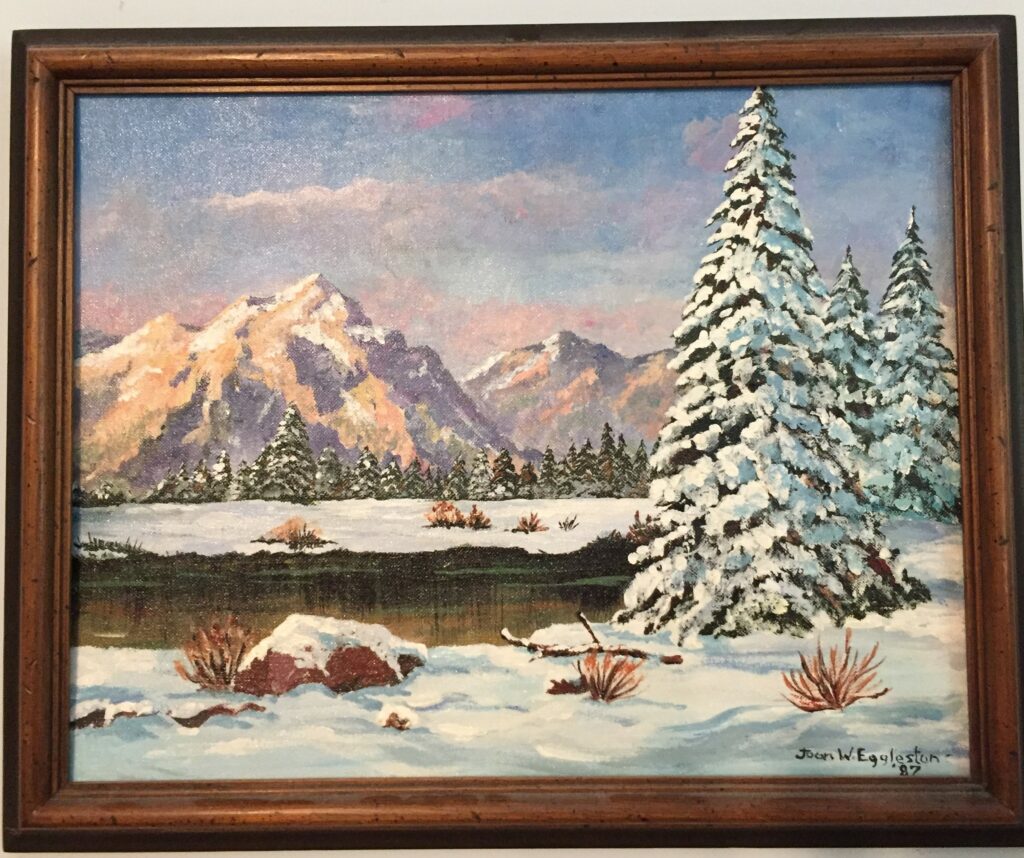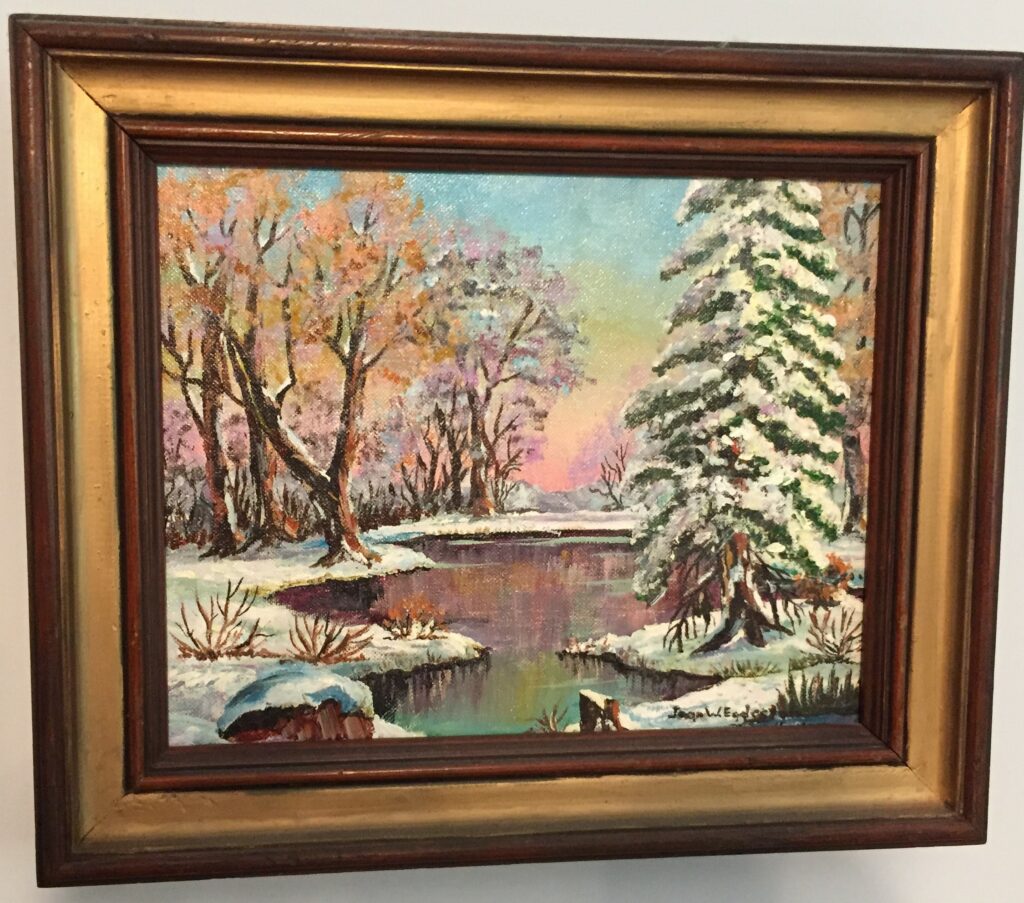 These were probably the last acrylic paintings Mom did. In her later years she went back to water colors. The three small paintings hung over Mom and Dad's King size bed.
Seascapes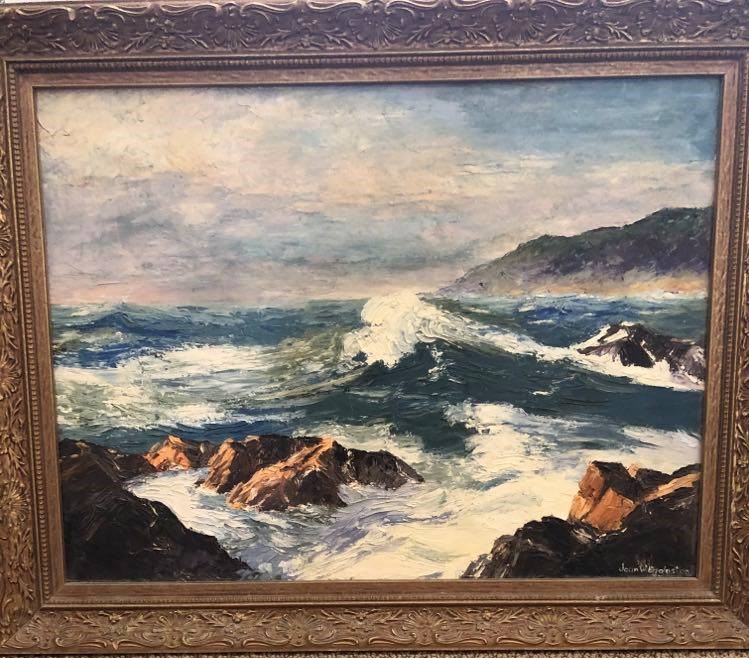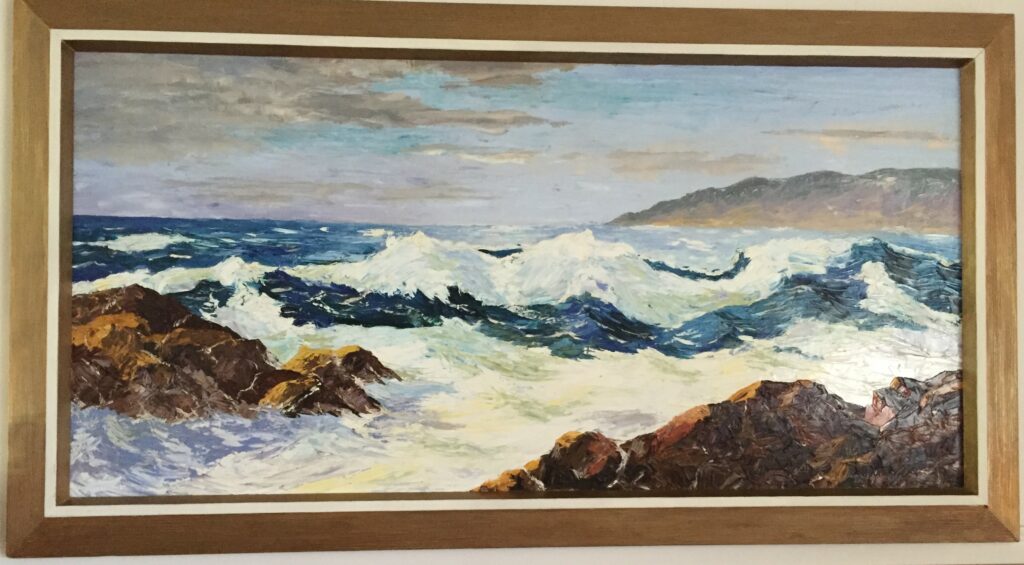 Flower Paintings
Mom painted many flowers – some oil or acrylic, and in her later years all water colors, including the one at the beginning of this post.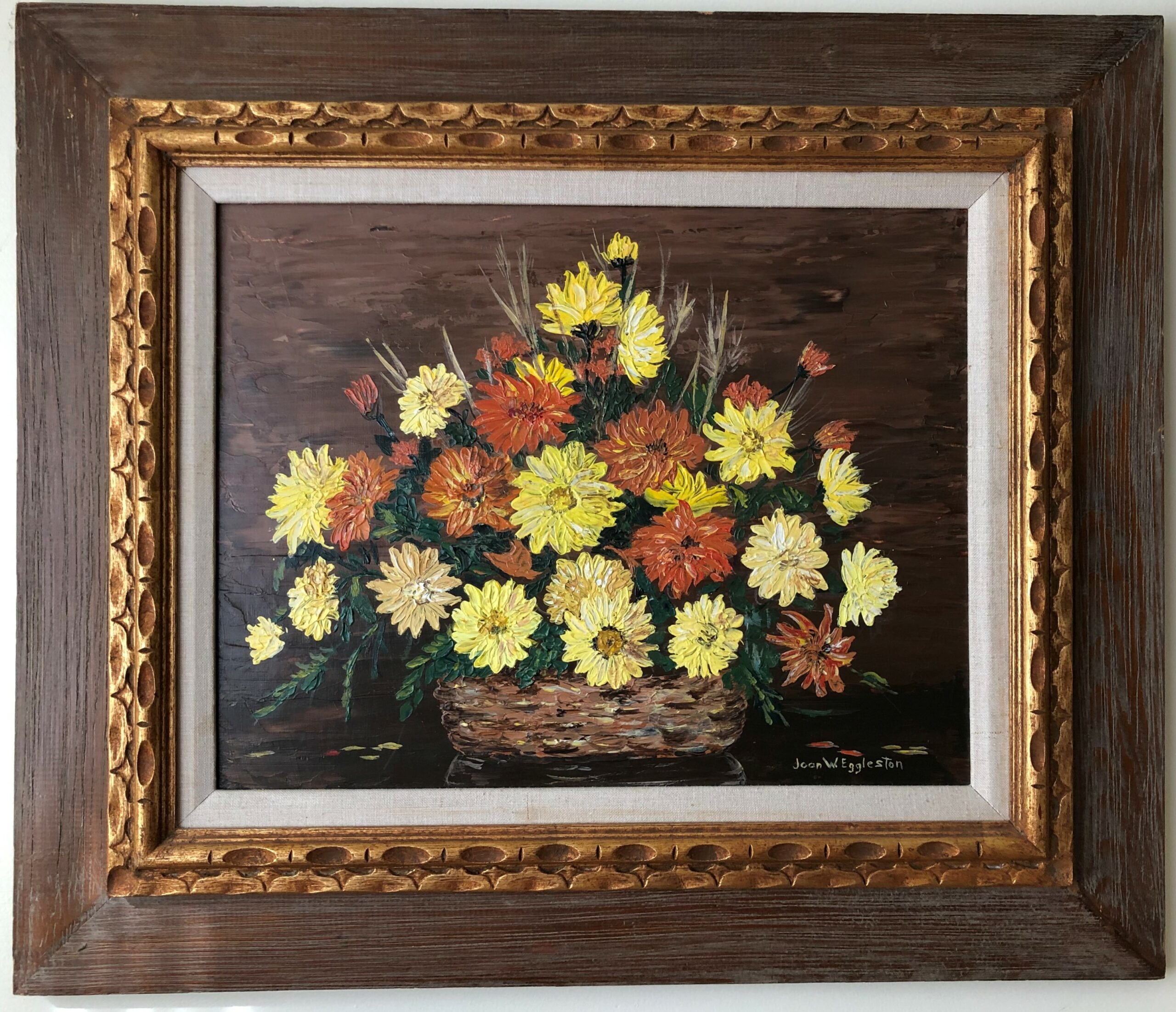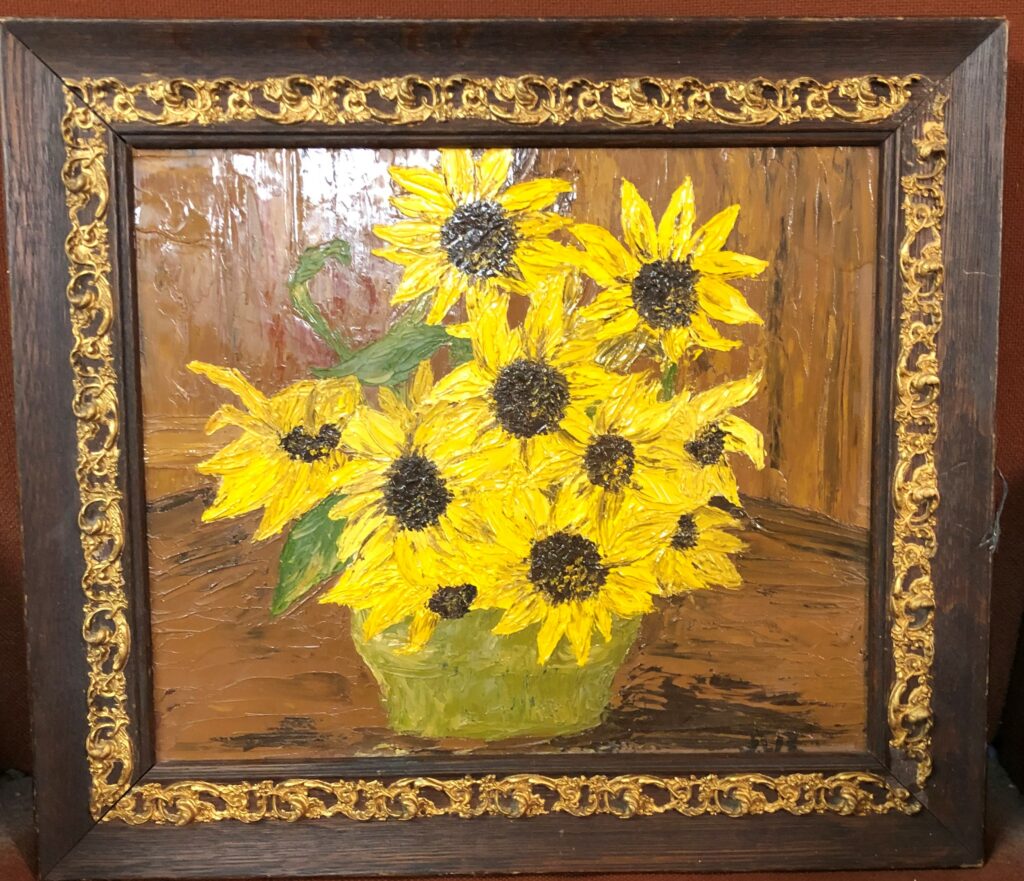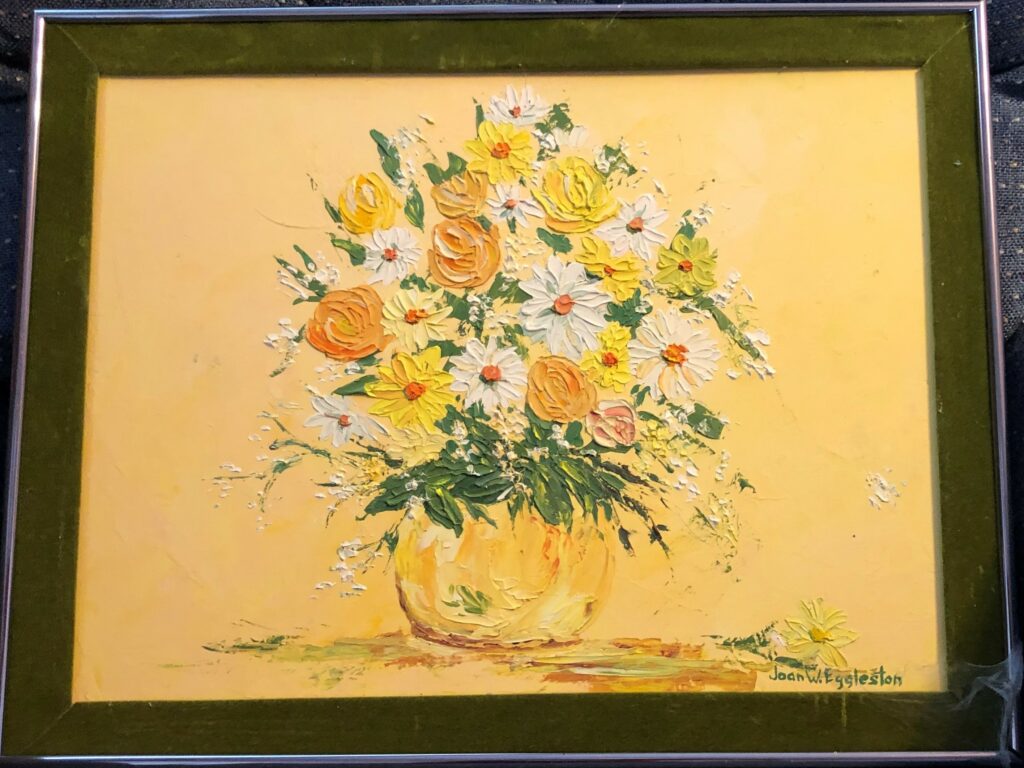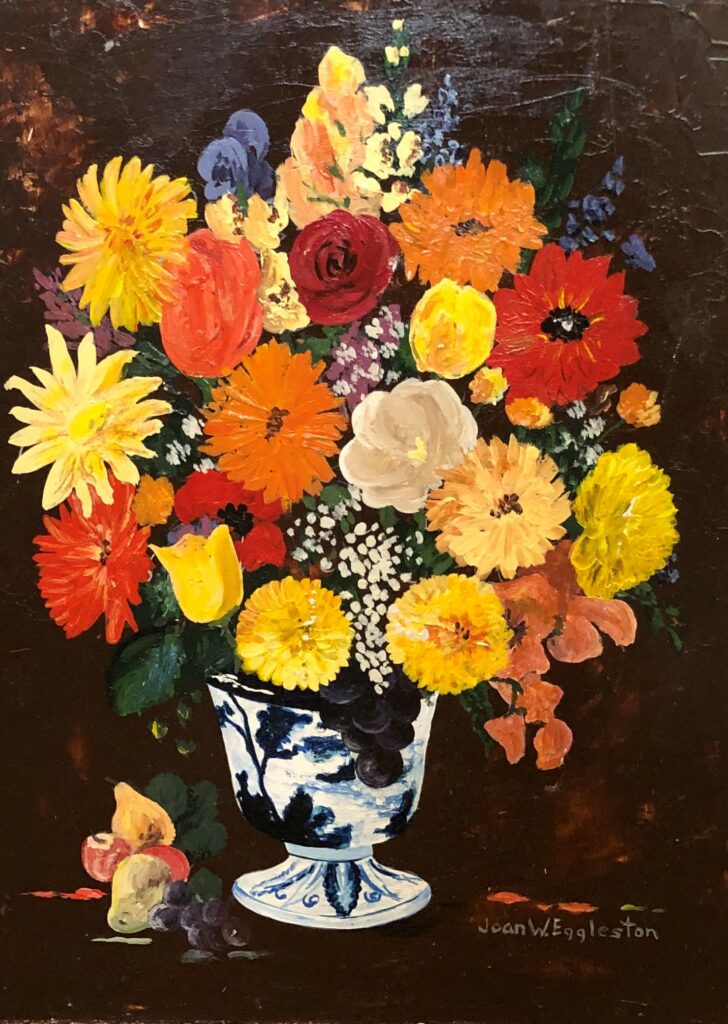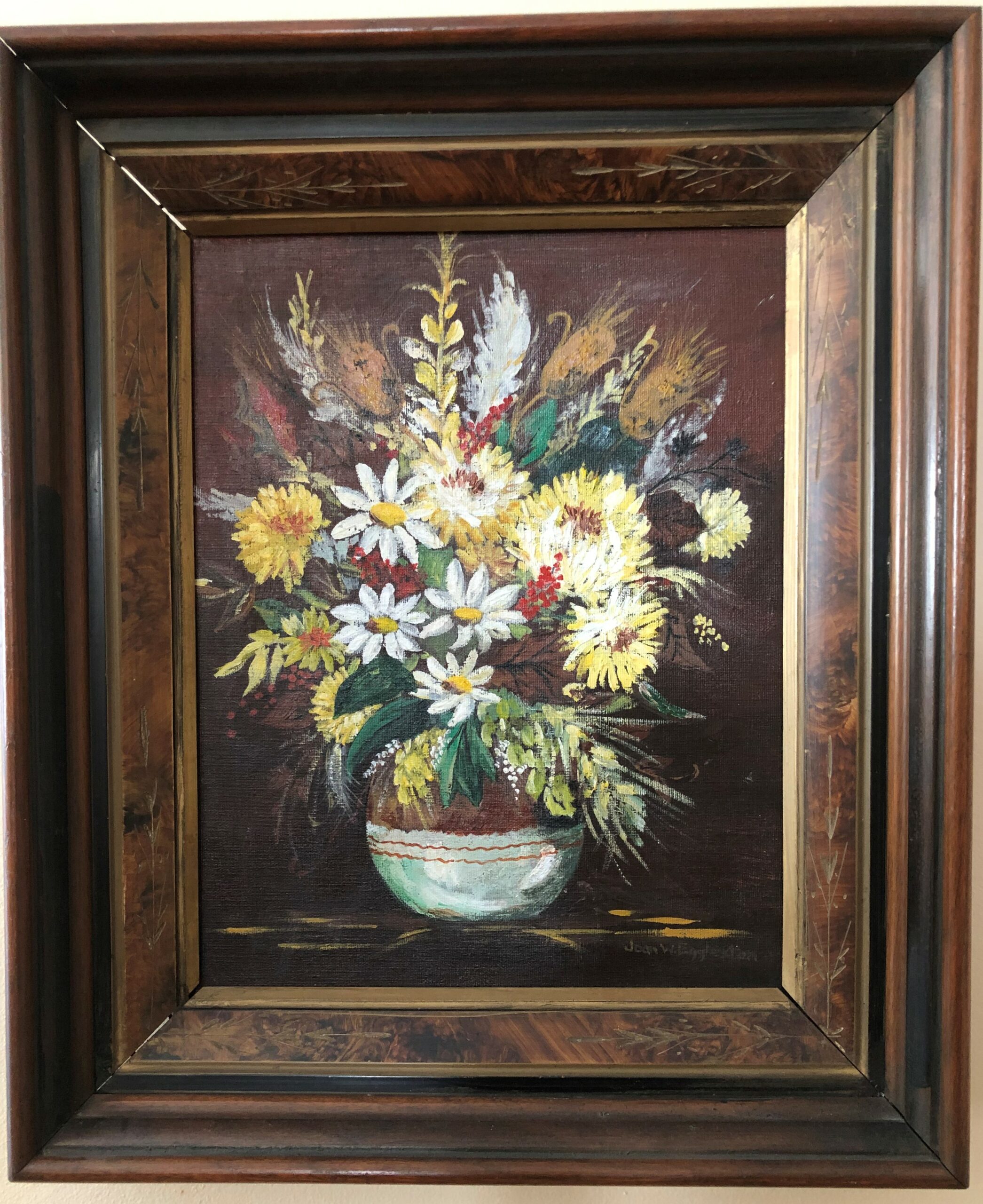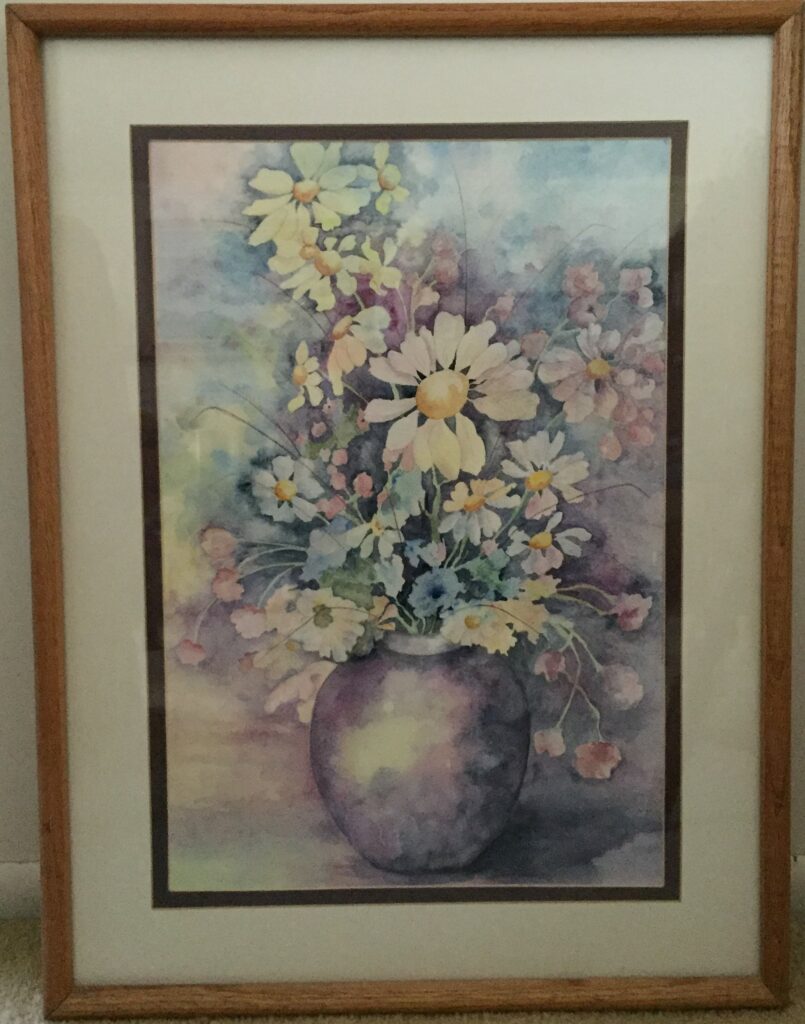 Water Color Landscapes
Besides flowers, Mom did several water color landscapes. After she redecorated with blue, she painted and matted most of these to match the color scheme.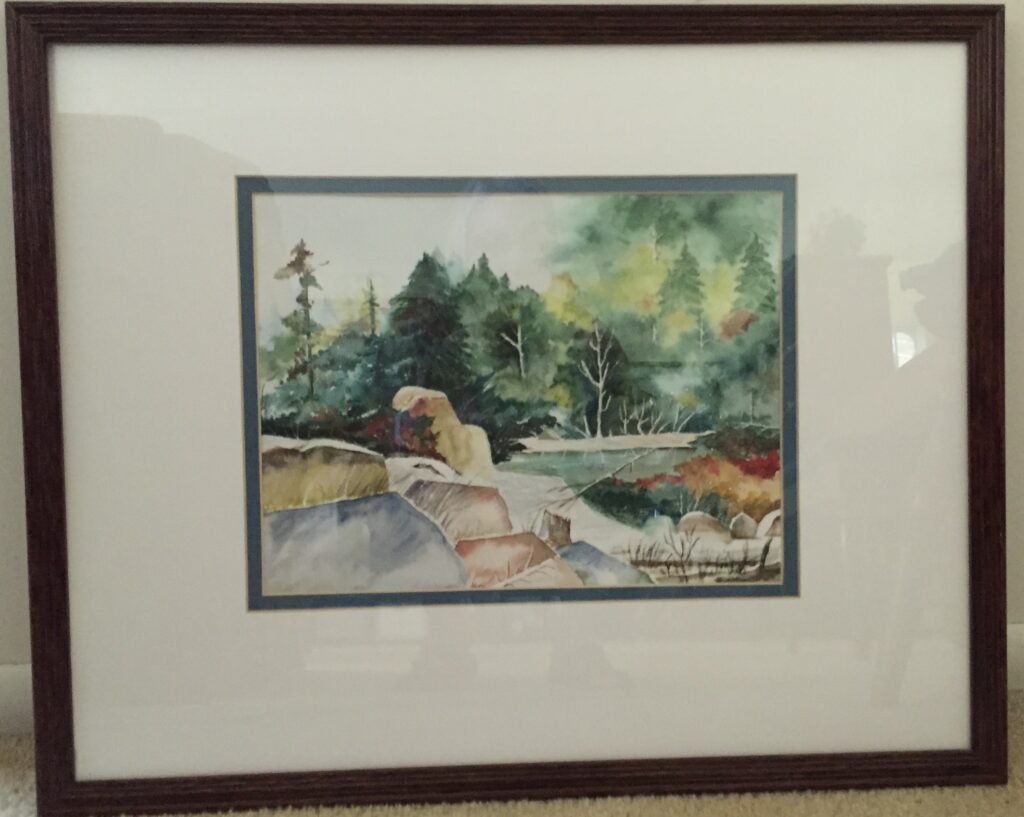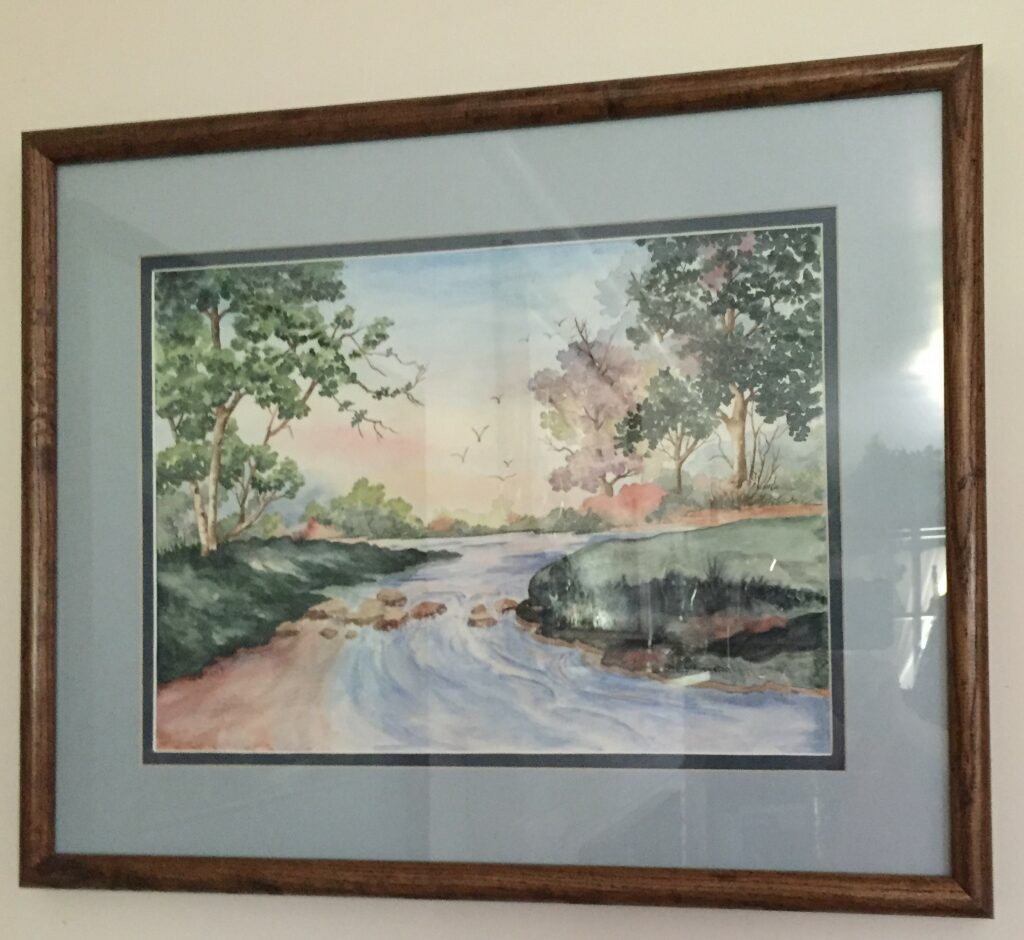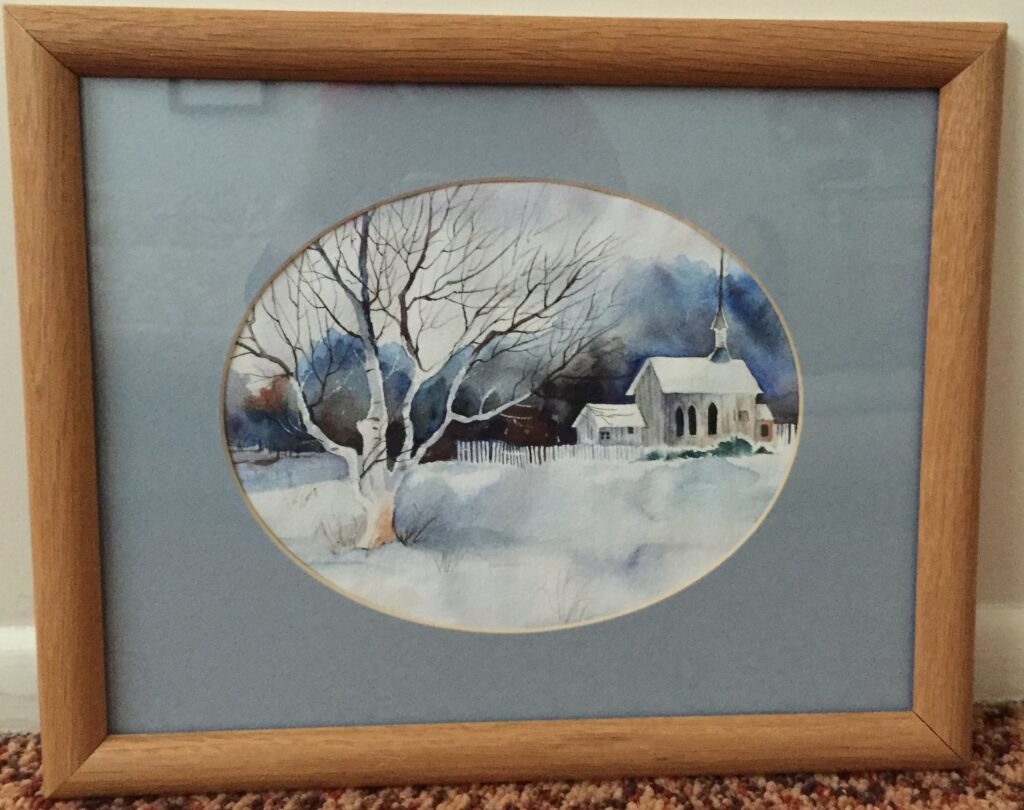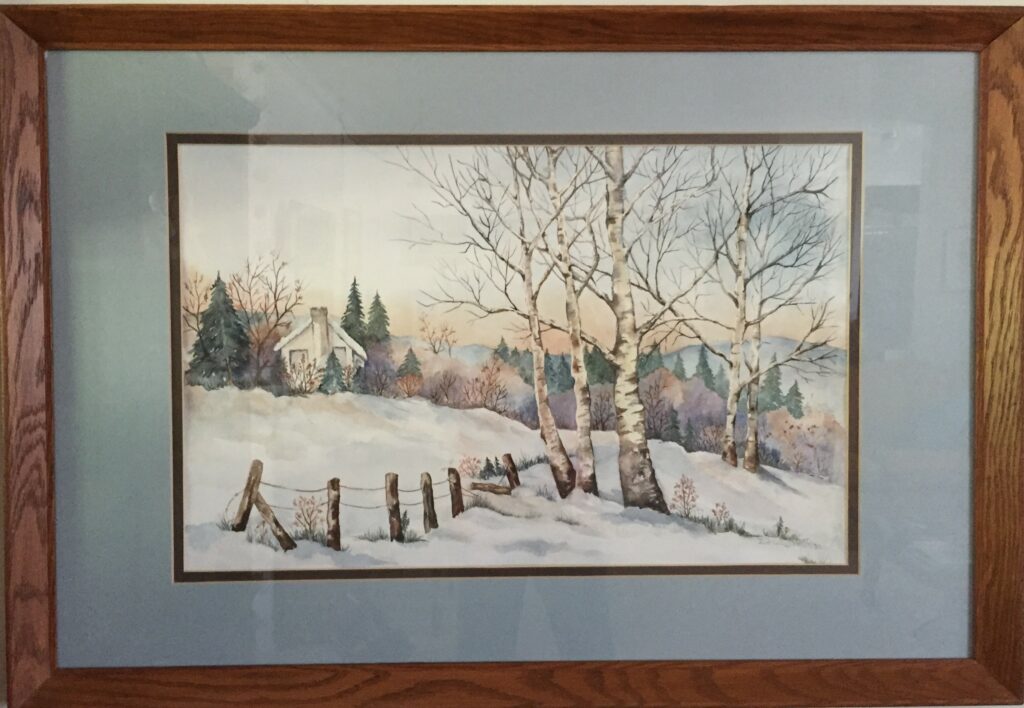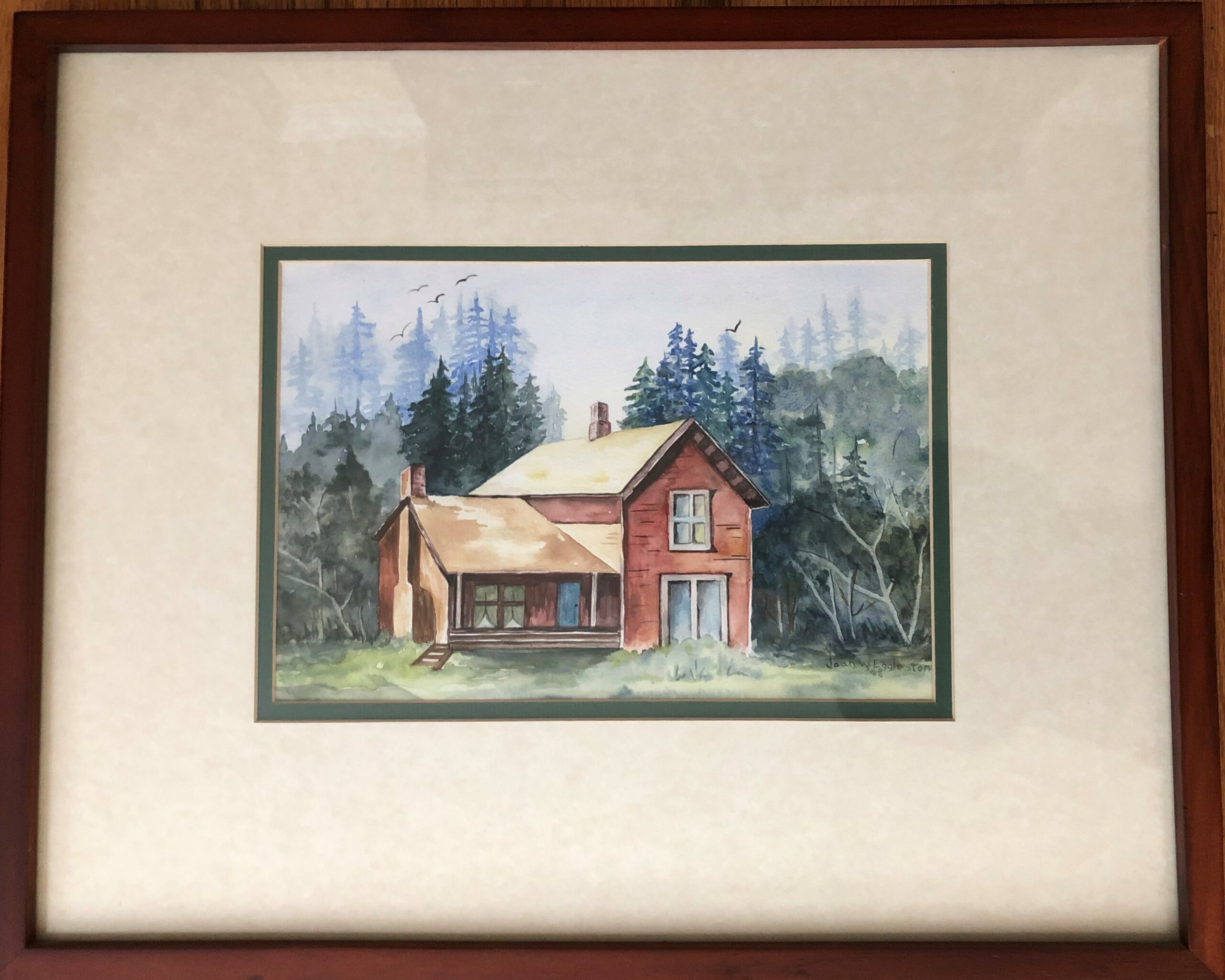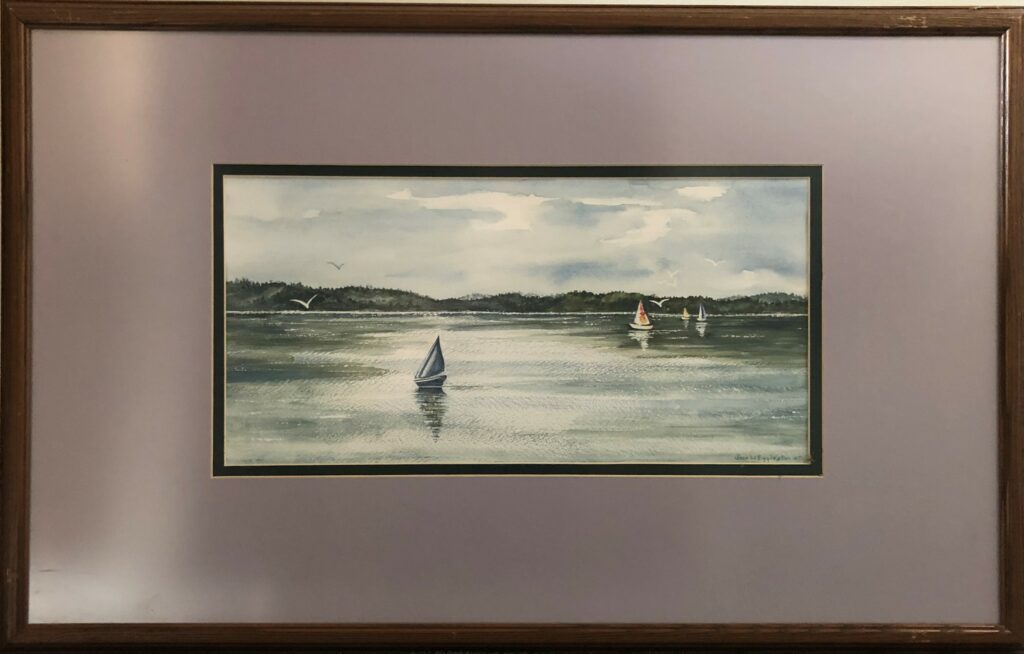 A Few Small Still Life Paintings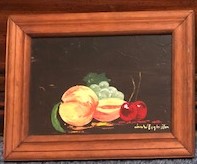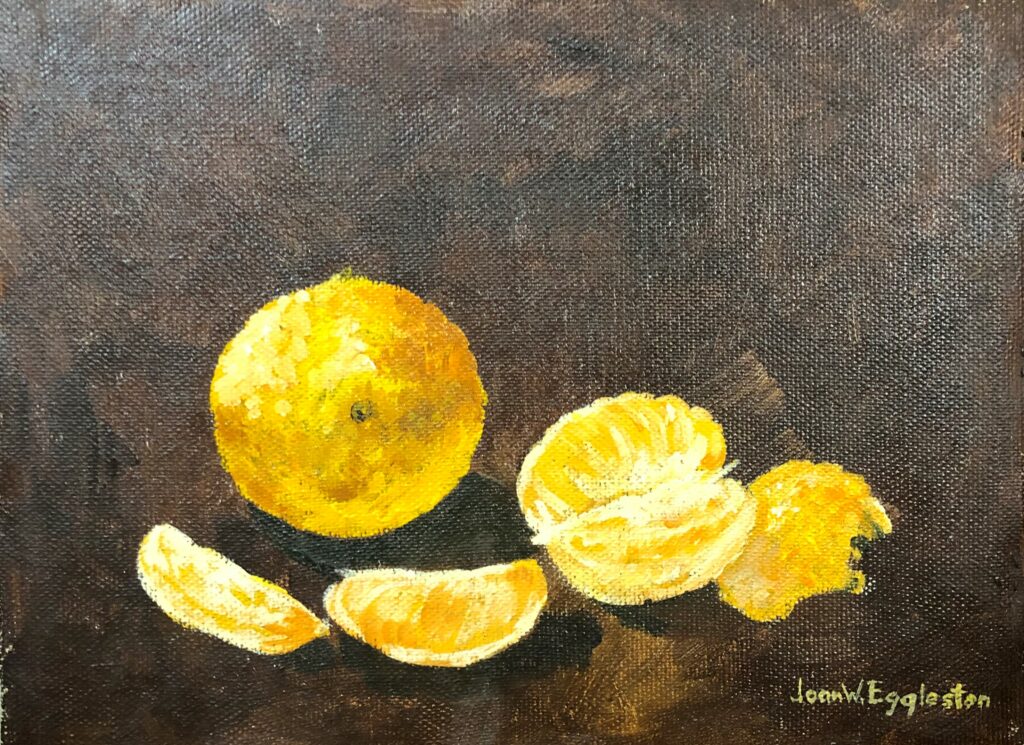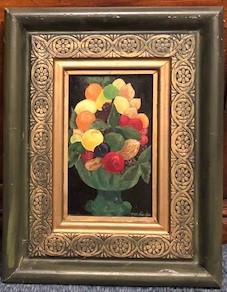 To Be Continued
We found this unfinished painting and wondered what to do with it. Fortunately, there are several artists among Mom's posterity. One grandson stepped up and offered to take and finish it. We will have to see how it turns out.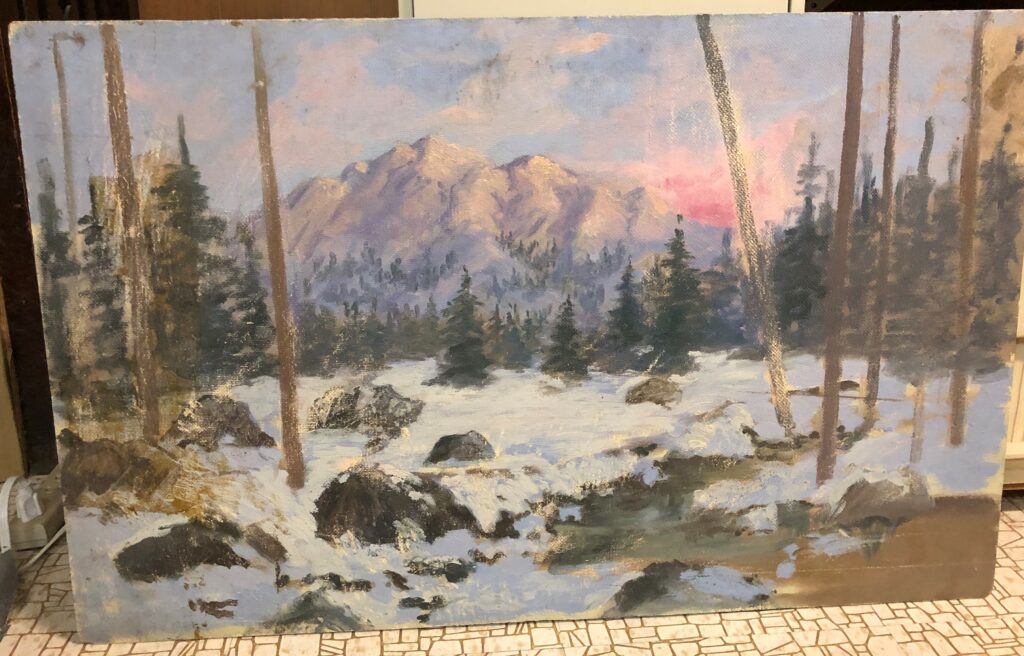 Note: Most of these photographs were taken to send to family members so they could choose which painting they wanted. Unfortunately, I didn't think ahead to doing something like this, so the quality of the photos is not great.