DNA is the new wonderful tool for genealogy. It has great possibilities, especially if used along with traditional genealogy. It also has limitations at this stage and results can be misleading or even disappointing.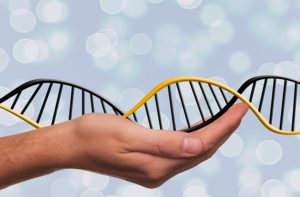 Family Finder Puzzles
I decided to take advantage of a sale with FamilyTree DNA during December 2016. I went with FamilyTree because this was where our Eggleston Y-DNA project was done. This project has shown similar Y-DNA between descendants of Joseph Eggleston of Stonington and Bygod Eggleston and was undertaken because of a lack of paper documentation of that link.
My FamilyFinder results had me a little puzzled at first. My results showed seven matches with Egglestons, none of them being ones that were close matches with my father's Y-DNA in that project. I realize that some of the Y-DNA participants have not taken FamilyFinder tests, but there are some who have who do not show up as matches to me. Three of my Eggleston matches connected back to Bygod Eggleston through his daughter Sarah who married John Pettibone, which would make us about 9th cousins rather than the 2nd – 5th that it showed for 4 of them. This seems to confirm the Y-DNA indications that we are all descendants of Bygod Eggleston, but is confusing that I seem to be more closely related to these very distant cousins than to closer known cousins.
Then a first cousin on my Eggleston side had his AncestryDNA results transferred to FamilyTreeDNA, which gave me more perspective. We definitely match as first cousins. We had considerably more DNA in common than any of the other matches to me. I am beginning to get some understanding of how they determine relationships based on shared amounts of DNA.