I recently attended a meeting where a challenge was issued – Do something dealing with Family History that you have never done before. The initial challenge for me was thinking of something I had never done before. After setting aside genealogy to make it through the holidays, I tried to get back into it at the beginning of the year by returning to some lines I had worked on previously. I became a little frustrated as I found myself banging up against the same brick walls again. I played around with my DNA results after being tested in December and I was introduced to the Relative Finder feature on FamilySearch which was a fun new tool. Then I added my husband to Relative Finder and learned that he was related to some pretty impressive people. Most of these were through his Stark line. This is his adopted line, which we knew little about, so curiosity got me looking into it. I also looked at his mother's line which had been thoroughly researched by his aunt, but things were messed up on FamilySearch. All of this was interesting, but I didn't feel like I was accomplishing much.
One thing I had always hoped to be able to do was to teach and inspire my children to get involved in Family History so they could carry on this work after I am no longer able to. This would seem a very worthy goal.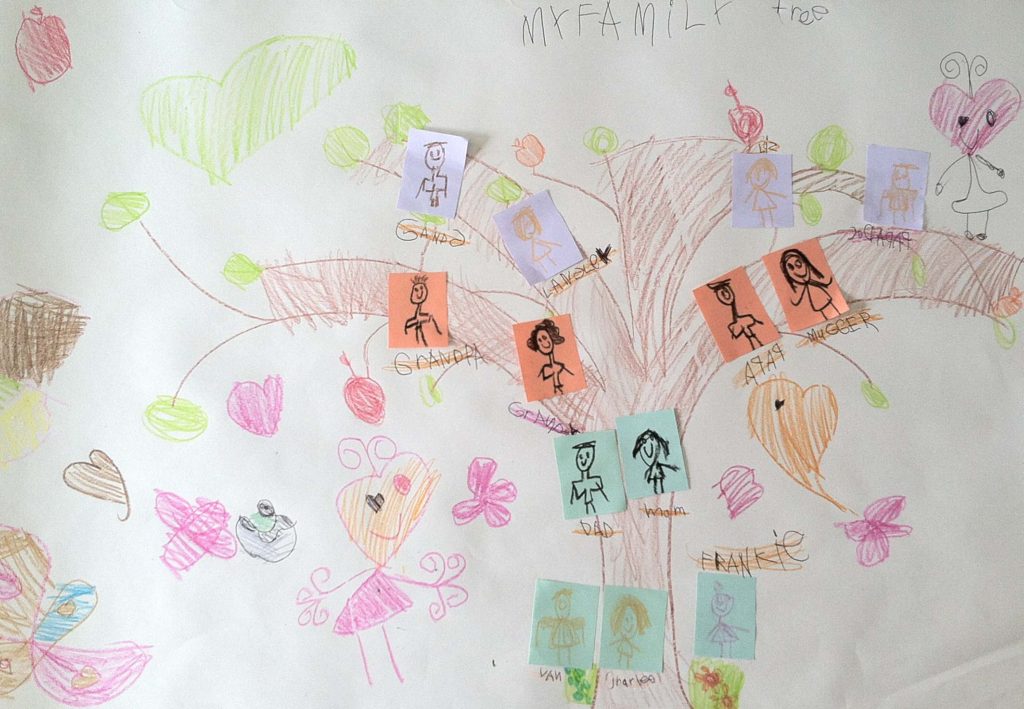 I have three daughters who throughout their adolescence and into adulthood often mocked me for my interest in dead people. I think they resented the time I spent seemingly obsessed with old records when I should have paid more attention to what they were doing. (I probably should have paid more attention to them) Their lack of respect for records and old things left me worried that they would toss out all those papers, binders, books and heirlooms after I was gone.